A Guide to Renewing Your Florida Medical Marijuana Card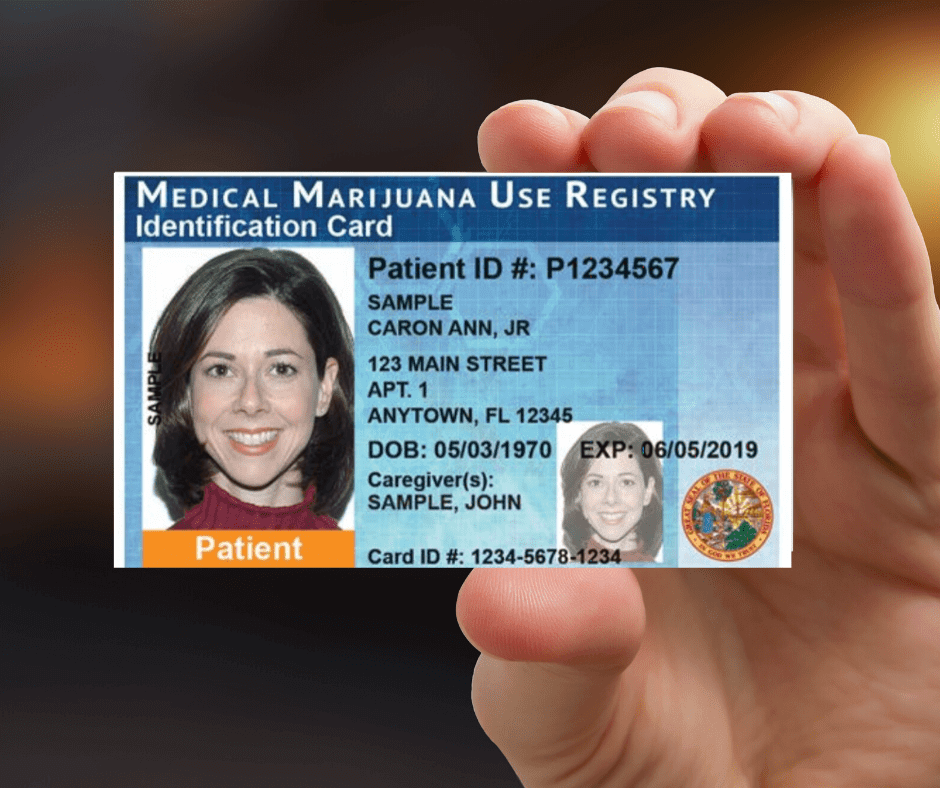 When the state of Florida legalized the use of medical marijuana (MMJ) for qualified patients in 2016, they established a set of guidelines physicians and patients are required to follow in order to legally be able to recommend and use medical marijiana products. If a person who suffers from a state qualifying condition sees a Florida Medical Marijuana Doctors and becomes a registered MMJ patient, they are required to renew their registration with the Office of Medical Marijuana Use (OMMU) on an annual basis.
For many people, the process it takes to become a qualified patient can be a little confusing and even intimidating. Once registered, it becomes second nature to be able to legally obtain medical marijuana products and it is often forgotten that there are regulations set by the state that have to be adhered to. Renew Your Florida Medical Marijuana Card.
How to Renew Your Florida Medical Marijuana Card Step-By-Step
The identification card given to approved medical marijuana patients in Florida is administered by The Florida Department of Health's Office of Medical Marijuana Use. This I.D. card is valid for one year from the patient's initial approval date. For the convenience of the patient, the OMMU has printed the date of expiration on the I.D. card underneath the patient's date of birth.
It is recommended by the OMMU to begin the renewal process up to 45 days prior to the current cards expiration date. The patient can choose to renew their card through the internet or by mailing in a completed paper medical marijuana application form.
If renewing online, follow the following directions for a stress free experience:
On your smartphone, laptop, desktop, or other browser-friendly electronic device, open

https://mmuregistry.flhealth.gov/Public/LogIn

Log into your account by entering your Username and Password.

If you have forgotten your password, click "Forgot Password?" underneath the LOG IN button and enter your email address. You will then receive a temporary password in your email inbox that can be used to log into your account.

Once logged in, Navigate to the "Your Card" menu option at the top of the page to view your current, approved identification card application.
Click "Renew My Application" button located underneath your personal demographic information to open a renewal application. The renewal option is only available 45 days prior to the expiration. If your previous card is still valid, renewing your card will not affect your ability to obtain products.
Click "Renew" to confirm.
The photograph is pulled directly from your Florida Driver's License or Florida Identification card. If the photograph from your Florida Driver's License or Florida Identification card does not automatically show up, please contact DocMJ to confirm your physician has entered your Social Security Number and Date of Birth correctly.
Click on "Upload File" and supply a new copy of your Florida Driver's License or Florida Identification card directly from your computer or mobile device.
Electronically sign your application. Scroll to the bottom of the page to the Signature section to type in your first name and last name in the boxes provided.

Click "Submit My Card Application."A pop-up will appear advising that application is not complete until payment is received.
Click "Close."
Click the button that says, "Click Here to Pay Online," which will appear after submitting your card application.

A new window will pop up containing the Bill2Pay interface for you to supply your payment information. Payments by e-check and credit card are accepted. A $2.75 convenience fee is applied to each online payment. You can also send your payment by check or money order made payable to Florida Department of Health. You may mail your payment to the following address:
Florida Department of Health ATTN:
Office of Medical Marijuana Use
P.O. BOX 31313
Tampa, FL 33631-3313
Print the confirmation of the payment for your records after finalizing your payment. *You can check the status of your application as it is reviewed. Click here for a guide of the icons on your online application and their meaning. You may continue to use your current Medical Marijuana Use Registry Identification Card until its expiration date.
Not a Patient Yet?
If you have NOT been seen by a Florida Medical Marijuana Doctor and are interested in becoming a patient, take this simple online eligibility survey to see if you are able to qualify for your medical marijuana recommendation. The staff of highly educated and compassionate physicians at Florida DocMJ Doctors Marijuana are actively seeing patients state-wide on weekdays, weeknights, and select Saturdays.
ALL Cities Include: Tampa Medical Marijuana Cards, Bradenton Marijuana Cards, Fort Meyers Marijuana Cards, Fort Lauderdale Marijuana Cards, Miami Marijuana Cards, Orlando Marijuana Cards
https://knowthefactsmmj.com/patients/#steps-to-treatment
https://knowthefactsmmj.com/about/faq/
https://knowthefactsmmj.com/patients/cards/
https://s27415.pcdn.co/wp-content/uploads/_documents/Instructional_Guides/PT/Application-Renewal-Instructions_v2.pdf
https://s27415.pcdn.co/wp-content/uploads/_documents/FINAL_DH8009-OCU-03.2018.pdf