All About Bloom Medicinals (Ohio)
About a year ago, I had the pleasure of interviewing CEO Nicole Van Rensburg to learn more about her company's Ohio Medical Marijuana Dispensary chain, Bloom Medicinals, headquartered in south Florida in the city of Boca Raton. I recently caught up with Bloom's Ohio management team to shed some light on the chain's local operations that serve five cities, the dispensaries' patient relationships, as well as plans for the future as Ohio enters its third year of its medical marijuana program. The interview has been lightly edited for length and clarity.
How many locations are in Ohio? Are there plans for more locations?
Jose Patino, Head of Marketing, Bloom Medicinals Ohio Medical Marijuana Dispensary : We currently have five wonderful locations rooted in Akron, Columbus, Maumee, Painesville Township and Seven Mile. Honestly we couldn't have asked for better locations or patients and we've been too busy to think of additional locations right now, we are just staying present and making sure each of our current patients are being taken care of.
Dispensary Fast Facts:
Website: https://bloomohio.com/
Facebook: https://www.facebook.com/BloomMedicinalsCo
Instagram: https://www.instagram.com/bloom.medicinals.ohio/
New Patient Consultation: https://bloomohio.com/personalized-patient-consultation
Sign up to learn about sales: https://bloomohio.com/marijuana-price-reduction#sign-up-form
1361 Georgesville Rd, Columbus, OH 43228
(614) 407-1616 HOURS: 10:00 AM – 7:00 PM
403 South Main Street, Seven Mile, OH 45011
PHONE: (513) 447-6459 HOURS: Mon-Sat: 10:00 AM – 7:00 PM (Closed Sunday)
737 E. North Street, Akron, OH 44305
(614) 612-1240 HOURS: Mon-Sat: 10:00 AM – 7:00 PM (Sun 10:00 AM-5:00 PM)
382 Blackbrook Road, Painesville, OH 44077
PHONE: (440) 299-1019 Mon/Wed-Sat: 12:00 PM – 7:00 PM CLOSED Tuesday & Sunday Wednesday:CLOSED
PHONE: (567) 296-9082 HOURS: Mon-Sun 11:00 AM- 7:00 PM
-Headquartered in Boca Raton, Florida
-Woman-owned: Founded by Nicole Van Rensburg
-Veterans and indigent discount: 25% at all location
-Curbside Pick-up Service: Currently working on it and hope to offer it soon!
What is Bloom's Vision?
JP: Our mission is to provide a better quality of life with cannabis, now and for future generations.
Where do patients stand/sit while they are awaiting their turn?
JP: We have a comfy waiting room with ample space for patients to feel comfortable as they wait to see one of our patient specialists.
What changes has the Ohio Medical Marijuana Dispensary made to protect patients from COVID-19?
JP: Our patients and staff's health is our utmost priority, to protect everyone from COVID-19 we have established the following protocols:
Face coverings are required for employees and strongly recommended for our patients.
We conduct daily health assessments to our staff to make sure they are fit to work.
We are continuously cleaning and sanitizing our workplace throughout the day and at the close of business or between shifts.
We are also limiting the number of patients that can be in our waiting and dispensing areas.
Do you offer curbside delivery? Why or why not?
JP: We are currently working to be able to offer curbside pick-up and hope to be able to launch this service soon.
Do you give discounts for those with indigent or veteran status on their medical marijuana card?
JP: Yes every patient with indigent or veteran status receives 25% Off their entire purchase at all our Bloom Medicinals Ohio locations.
What does your Ohio Medical Marijuana Dispensary do to give back to the community you serve?
JP: We are always looking to start or participate in a charity drive for the local community. Just recently we went out and donated key supplies to the Toledo Humane Society, Maumee Calvary Church and the Maumee Senior Center.
Do you offer any ongoing public education programs for your patients to learn more about their medicines? How do patients find those?
JP: We are monitoring the state restrictions and COVID-19 to be able to bring back local educational events.In the meantime we have launched our virtual patient consultations service where a patient can schedule a free consultation with our patient specialist and have all their product questions answered.
Visit https://bloomohio.com/personalized-patient-consultation to schedule your consultation.
Are any of your employees also patients?
JP: Yes many of our current team members are patients themselves. It's great to have a diverse staff with different experiences. Patients love it because they know there is someone on our team that has personally been through some of the same things they are going through, it's comforting.
Any price reductions right now?
JP: Yes! We have daily and weekend price reductions for patients to take advantage, if you have not yet signed up to receive our price reductions, make sure to do so here!
Walk us through counseling a new patient:
JP: For this we'll turn to Jessica Urban, our Patient Education Specialist who oversees our patient consultations in Ohio.
Jessica Urban: "During a patient consultation, with someone who has just been approved for their Ohio MMJ card, I always start by asking them to share a brief history of what conditions they're looking to treat. Typically, patients will disclose their goals, limitations, questions/concerns, as well as their cannabis knowledge and physician recommendation. This information helps me understand what delivery system would be best to manage their conditions, as well as a guide to their overall treatment plan. Whether or not the patient needs a caregiver or veteran/indigent status can also be determined during this discussion.
Then, I touch base on the different methods of administration that the patient is interested in using, in addition to the effects they would like to feel from their medicine. At this point, I am able to suggest which strain(s) and/or ratio of CBD to THC will work best for the patient's specific needs.
Additionally, I go over how to use the chosen method of administration and dosing. Next, I make sure the patient has an understanding of their physician's prescription and the Ohio laws regarding the MMJ program. Lastly, I ask if the patient has any other questions, and if they would like to schedule a follow up consultation to discuss how their medicine is working for them."
Walk us through counseling patients who are returning?
JU: "A patient usually schedules a follow up during the first consultation, or shortly afterwards, for another opportunity to ask any questions they might have about their medicine. This time is mostly used to determine if we need to make any adjustments to dosing or methods of administration. I always suggest that patients document their experience before, during and after medicating to get a complete picture of their treatment.
Some patients need assistance with finding the correct dosing, terpenes, and/or methods of application. Not every patient is able or willing to use every delivery system we offer, so I do my best to guide them to the most preferred and beneficial path for their unique circumstances. I constantly remind my patients that there are always options, we just have to find the one that works best for them and fits their physician's recommendation."
What does Bloom do that keeps patients coming back?
JU: "The Bloom difference is our positive and knowledgeable staff, as well as being dedicated to seeing our patients succeed through the complimentary patient education consultations. Additionally, the private consultation room is located in the front lobby, which allows anyone who enters the dispensary to receive assistance. There is also the option to schedule a phone or virtual appointment on our website, in case someone with questions cannot come into the dispensary. At Bloom Medicinals, we put the needs of our patients first and our passion for cannabis shows."
What is the most rewarding part of your job?
JU: "With a medical background as a Physical Therapist Assistant (PTA), seeing my patients find relief through medicating with cannabis, while maintaining a happy and healthy lifestyle, is the most rewarding.That is my goal with every patient who comes in for a consultation. My patients inspire me to search high and low for all possibilities to assist them in achieving their specific goals. I learn something new every day and I am grateful to have the opportunity to make a positive difference in their lives."
To learn more about Bloom Medicinals, their five Ohio locations, hours, and additional information, check out the infographic above.
####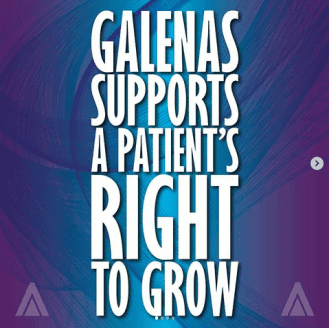 Medicate OH's Founder and Publisher is a native of Cincinnati, Ohio and holds an undergraduate degree in journalism and a master's degree in public administration, both from Northern Kentucky University. She has more than 20 years of experience writing and editing professionally for the medical and wellness industries, including positions with The Journal of Pediatrics, Livestrong, The Cincinnati Enquirer, and Patient Pop.