Can Cannabis Compliment a Detox Diet?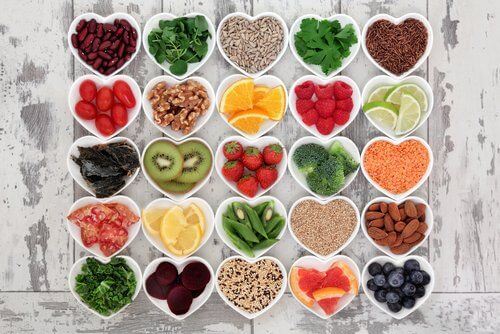 Marijuana is becoming a key ingredient for wellness lovers. It is making appearances in skin care, health supplements, topical pain relievers, and even water. When you Google the words "cannabis cleanse" you will find endless suggestions for getting THC out of your system before a drug test. But – we are not talking about that kind of cleanse.
If you are a Florida resident who is interested in joining hundreds of thousands of people in finding wellness with medical marijana, you are visiting the right place.This pre-eligibility survey will tell you if you might qualify for your Florida Medical Marijuana Card. Our team of compassionate Medical Marijuana Doctors are located all throughout the state of Florida and are eager to help you find relief naturally.
Health Benefits of Detoxing
Detoxes and cleanses are really popular these days, and there are plenty of them to choose from. While most detox diets are fads, a body cleanse is a way to press the restart button and rid your body of unnecessary toxins.
Our bodies naturally detoxify every day. It is a natural process of eliminating or neutralizing toxins through the colon and liver. People who frequently experience issues with digestion can benefit from a cleanse because they can eliminate acid and alkalines for faster relief.
If you feel congested from the foods you are eating you may want to detoxify. If your energy level is low, or if you have been taking certain medications, a weekend detox may help you feel better. Other reasons to do a cleanse can include:
Constantly feel fatigued, stressed and overwhelmed

Making poor food choices and often eating fried foods, dairy, processed foods and meats, gluten, refined sugar or fast food

Experiencing frequent headaches and/or lack of mental clarity

Frequently using coffee, alcohol, drugs (prescription or otherwise) or cigarettes

Suffering from skin breakouts and blemishes and/or a dull and lack-luster complexion

Exposure to common environmental toxins such as cigarette smoke, artificial fragrances, carbon emissions, herbicides, pesticides, and household chemicals

Getting sick easily and are often on medications

Unpleasant smelling breath and body odors no matter how much deodorant/toothpaste used

Feeling emotionally unstable, depressed, unmotivated and lacking energy and enthusiasm
Deciding to detox can be an intimidating thought for many people, but having a plan in place can make things go much smoother. Here's what to remember when you're planning your cleanse.
Drink lots of water and avoid sugary drinks like fruit juices and soda or caffeinated drinks.

Make sure to eat five to nine servings of fruits and vegetables every day. There are a vast variety available to fit even the pickiest of eaters needs and they are a vital part of a healthy person's diet.

A multivitamin can be extremely beneficial to begin your detox. Many people can benefit from a multivitamin that contains zinc, vitamins A,C, and B-complex.
Using Cannabis as a Detox Tool
Most people think of detoxes as a way to undo the effects that mind altering substances can cause. It might seem weird to think that cannabis can actually help detox the body, but it is a healthy way to experience the health benefits it offers. Since marijuana can help our bodies achieve homeostasis, it can help our bodies reset and get back to normal, just like any other cleanses would.
The cannabis plant contains cannabinoids, which is a version of a chemical that our brains produce when we are under stress in order to change our neurological and physiological patterns. With the addition of terpenes that are also found in the plant, marijuana can be a great tool for cleansing both the body and mind. We all have a system in our body called the endocannabinoid system that helps keep us in a balanced state. There are cannabinoid receptors (CB1 and CB2) located all over our bodies, including in the brain, immune system, kidneys, lungs, liver, and more.
When cannabinoids activate the CB1 and CB2 receptors, there is a release of antioxidants. Raw cannabis has many health benefits, including improving the efficiency of the cells in our body. Marijuana fan leaves have only trace amounts of THC and won't get most people high. You can use raw cannabis in juices, smoothies, salads, and you can even sprinkle it on top of many other foods.
One simple detox recipe that anyone can make that won't cause psychoactivity is:
GREEN DETOX JUICE [2]
INGREDIENTS
∙ 1/8 oz. raw cannabis flowers
∙ 1 bunch parsley
∙ 2 leaves kale
∙ 2 cucumbers
∙ 1 garlic clove
∙ 2 stalks celery
∙ 4 grapefruits, peeled
∙ 1/4 c. spinach
∙ small piece ginger, peeled
∙ small piece turmeric
DIRECTIONS:
Juice parsley, kale, cannabis, + cucumbers. Add remaining ingredients + juice.
Serve chilled.

Marijuana enhances the endocannabinoid system, which keeps our bodies in a balanced state. This can lead to a greater ability to manage stress, sleep better, and it also helps our immune function and digestion. Cannabis also functions as an adaptogen. An adaptogen is a class of healing plants that provides stabilization of physiological processes, so cannabis really does work to help us become stronger and feel better, in a natural way. Different cannabinoids signal unique messages to endocannabinoid receptors that result in an adaptogenic effect and homeostasis.
Qualifying for Your Florida Medical Marijuana Card
If after reading this you believe your body might benefit from the many uses of medical marijuana, schedule an appointment with a qualified Florida Medical Marijuana Doctor.
In order to purchase medical marijuana per state guidelines you must: [3]
Be a permanent or seasonal Florida resident

Be diagnosed with a qualifying medical condition by a qualified physician

Be entered into the Medical Marijuana Use Registry

Obtain a Medical Marijuana Use Registry Identification Card
The approved qualifying conditions are: [3]
Cancer

Epilepsy

Glaucoma

HIV/AIDS

Post-traumatic stress disorder (PTSD)

Amyotrophic lateral sclerosis (ALS)

Crohn's disease

Parkinson's disease

Multiple sclerosis (MS)
Medical conditions of the same kind or class as or comparable to the others listed.

A terminal condition diagnosed by a physician other than the qualified physician issuing the physician certification.

Chronic nonmalignant pain caused by a qualifying medical condition or that originates from a qualifying medical condition and persists beyond the usual course of that qualifying medical condition.
The term 'cannabis cleanse,' might seem like a total oxymoron, but in comparison to other detox methods it can actually be beneficial rather than harmful. Integrating this holistic approach to your daily routine can result in reduced inflammation, a more positive mindset, and give you the boost you need to get back to living a normal life.
[1]https://www.ncbi.nlm.nih.gov/pmc/articles/PMC3736954/
[2]https://cdn.shopify.com/s/files/1/1000/0656/files/CannabisCleanse-Desktop.pdf?12320297198725474267
[3]https://knowthefactsmmj.com/patients/
[4] https://www.ncbi.nlm.nih.gov/pmc/articles/PMC3570572/
[5] https://www.ncbi.nlm.nih.gov/pmc/articles/PMC2689518/
[6] https://pubmed.ncbi.nlm.nih.gov/25522674/
[7] https://www.ncbi.nlm.nih.gov/pmc/articles/PMC5115202/