Can I Get an Ohio Medical Marijuana Card for Anxiety?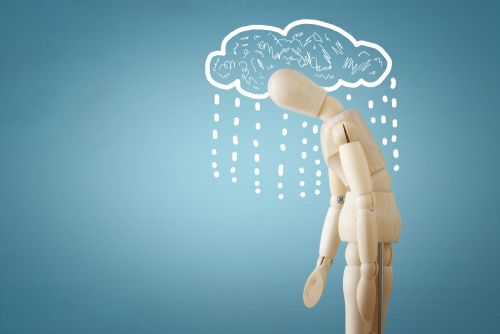 Anxiety disorders are very common in the United States, with millions of adults being affected by at least one. Despite this high number, less than half of people with a disorder are receiving treatment. For some who have tried to get treatment, traditional approaches have not worked, and so they have begun looking for alternative approaches, one of which being medical marijuana. If you have any questions about medical marijuana, are curious if it fits your needs, or want to find a nearby Ohio medical marijuana doctor, DocMJ is here for you! Our website offers a quick search of certified cannabis physicians and a quick and easy eligibility survey that will let you know instantly if you pre-qualify.
Medical Marijuana Cards and Anxiety
To receive a medical marijuana card, you must first speak with a certified physician in Ohio. If you have a medical marijuana card or recommendation from a different state, it will unfortunately not be accepted by the Ohio Medical Marijuana Control Program (OMMCP), the body responsible for the patient, physician, and business sides of the medical marijuana program. If the physician diagnoses you with one of the qualifying conditions accepted by the OMMCP, you will be able to register for a medical marijuana card. At the time of writing, there are currently: AIDS, amyotrophic lateral sclerosis, Alzheimer's disease, cachexia, cancer, chronic traumatic encephalopathy, Crohn's disease, epilepsy or another seizure disorder, fibromyalgia, glaucoma, hepatitis C, inflammatory bowel disease, multiple sclerosis, pain that is either chronic and severe or intractable, Parkinson's disease, positive status for HIV, post-traumatic stress disorder, sickle cell anemia, spinal cord disease or injury, Tourette's syndrome, traumatic brain injury, and ulcerative colitis.
Anxiety by itself is not a qualifying condition, and thus it's diagnosis does not qualify you for a medical marijuana recommendation. However, you may have read about it being considered as an addition to the above list, and that is correct. Earlier this year, the OMMCP was considering three potential qualifying conditions, anxiety, autism spectrum disorder, and cachexia [1]. From these three, only cachexia was accepted as a new qualifying condition, with the votes against anxiety being nearly unanimous. Despite this, some physicians and patients are still hopeful that anxiety will be added at a later date as new research continues to emerge.
An important note, though, is that anxiety is often concomitant with many of the already accepted qualifying conditions. If a patient has both anxiety and any other qualifying condition, the certified physician may write a recommendation. In this case, it is important that the patient speak with the doctor about any other conditions or illnesses they may be experiencing, as medical marijuana can have many different effects depending on the medications a person is taking or illnesses they may have.
What is Anxiety and Can Medical Marijuana Help?
Everyone at one point or another will fear anxiety. Like stress, it is a common, if unwelcome, part of modern life. Just occasionally feeling anxious, though, does not mean that a person has an anxiety disorder. Symptoms depend on the type of anxiety disorder, what may have triggered an episode, and the individual, but common signs range from increased irritability, being easily fatigued, and being unable to control feelings of worry, to sweating, trembling, feeling as though the person is being choked. Anxiety disorders also include phobias, such as agoraphobia and separation anxiety.
Adults and children may suffer from anxiety disorders, and risk factors include both environmental and genetic variables. Traditional methods for treatment include therapy and medications to control the often overbearing feelings caused by the disorder. Finding the right therapy, medication, or combination of the two can be tricky, though, and may take several years to find the best option.
This is where medical marijuana comes in, albeit in a slightly complicated way. There are two common stereotypes of marijuana users that seem to be complete opposites, one seemingly overly relaxed, and the other incredibly paranoid. This is likely due to some misinformation and the belief that all marijuana is the same. Of course, this is not the case, and, depending on the strain, form, or dose, the end result can be one of many.
In terms of anxiety, many researchers have found that CBD has anti-anxiety and anti-depressive effects [2]. They believe that these effects may be due to both the endocannabinoid system and CBD having effects on the brain directly, especially serotonin receptors. On the other hand, researchers believe that THC may actually exacerbate feelings of anxiety in users [3]. The exact reasonings behind these effects are still beyond our current understanding, but scientists are continuing to understand and identify more and more mechanisms as time goes on.
In Conclusion
Anxiety disorders are not currently accepted as qualifying conditions in Ohio, so physicians are not able to give a recommendation based on their diagnosis. However, anxiety disorders are often diagnosed alongside other conditions, and the other condition may be one of the accepted ones by the OMMCP. For more information about becoming a medical marijuana patient in Ohio please visit our FAQ page or speak with a DocMJ Patient Care Coordinator at (877) 899.3626.
Resources
[1] https://www.cincinnati.com/story/news/2020/07/08/ohio-medical-marijuana-autism-anxiety-rejected-cachexia-approved/5399608002/
[2] https://www.ncbi.nlm.nih.gov/pmc/articles/PMC4604171/