Can I Use My Florida Medical Marijuana Card in Other States?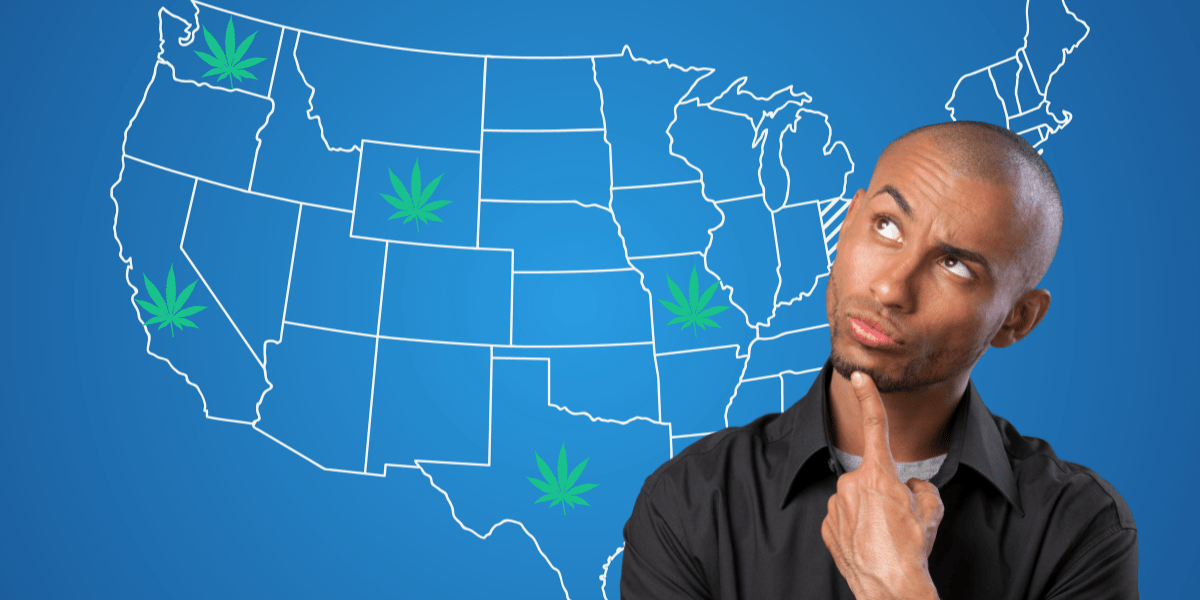 While medical marijuana remains a Schedule I prohibited drug by federal law, it has been legalized in most American states. Many states have established agreements to allow out-of-state medical marijuana cards by visiting patients. This is known as "reciprocity."
Florida does not yet offer reciprocity; those with out-of-state medical marijuana cards cannot use them in Florida. However, Floridians can use a medical marijuana card in some other states with certain guidelines.
Read on to learn which states allow the use of your Florida medical marijuana card when you are traveling. And which medical marijuana programs will not accept out-of-state medical cards.
Why Do Patients Travel to Other States?
There are many reasons why a patient would want to travel to another state. The first and most obvious reason is simply to travel for vacation or business purposes.
If you rely on medical marijuana to help with symptom management, it is important to be able to purchase cannabis products legally. And enjoy the same legal protections provided to resident patients.
The second most common reason why patients travel to other states is for healthcare. The services that you need in your home state may not be available, or there could be a long waiting list for tests or treatments. Out-of-state patients may choose to get healthcare services in another jurisdiction.
However, when you leave your home state, you are not covered by the same legal protections. Even if you have a medical cannabis card in Florida, you can still be charged with possession.
In some cases (if you are traveling with medical marijuana), you may also risk a felony charge of trafficking if you cross state lines with cannabis. Having a medical card in another state is not always a reliable legal defense.
If you are a pat
ient that relies on medical cannabis therapeutically, make sure to plan your trip. And learn whether your destination will accept out-of-state patients with medical cards or if a temporary medical marijuana card is available.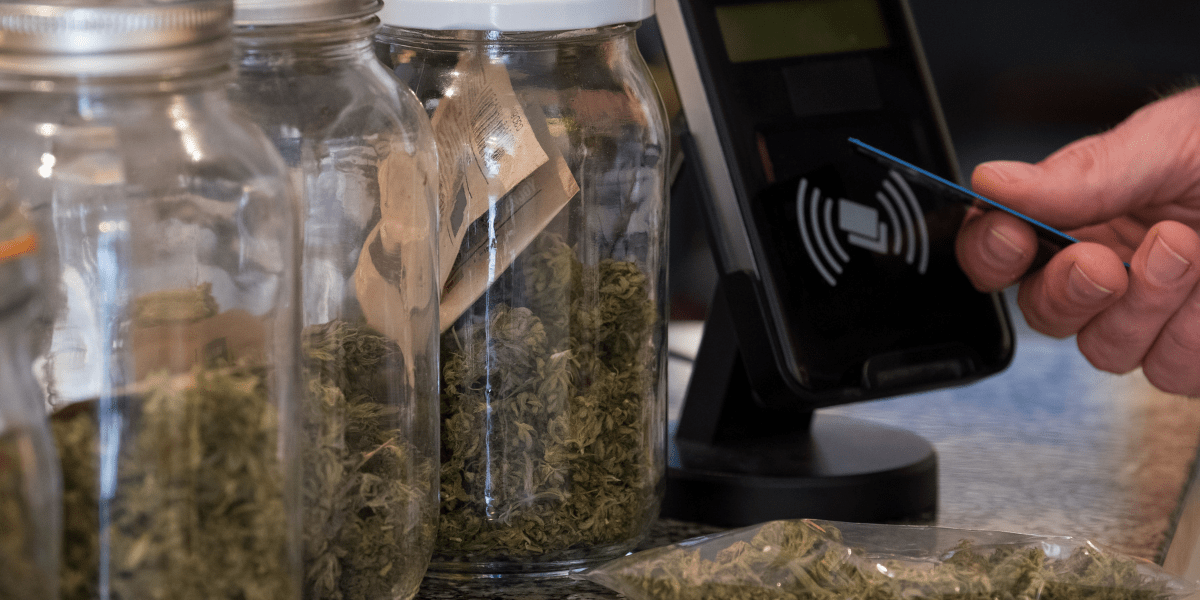 What is Medical Marijuana Reciprocity?
The majority of states with legalized medical cannabis programs have implemented medical marijuana reciprocity. As such, many Florida patients want to know whether they can buy medical marijuana in other states where it is legal and whether they can take medical marijuana products across state lines.
First, reciprocity entails one state's acceptance of a medical marijuana card obtained in another state. When visiting one of these states, card-carrying medical marijuana patients will not be prosecuted for possession of marijuana as long as they follow the laws in that state.
What States Have Medical Marijuana Reciprocity?
Whether you are planning a vacation, thinking of working remotely, or temporarily in another state, as a patient, you want to make sure you can legally purchase medical marijuana. And you may be asking yourself, "Can I use my Florida medical marijuana card in other states?"
When you travel outside of your jurisdiction, you may face legal risks if you possess and use medical marijuana. Also, out-of-state residents may not have all the legal protections they enjoy at home. Or the right to purchase medical marijuana at a licensed cannabis dispensary.
The following are states that honor out-of-state medical marijuana cards to reference as you plan your travel:
Arkansas
Medical marijuana reciprocity in Arkansas refers to the recognition by the state of Arkansas of out-of-state medical marijuana cards. This means that if a person who is a registered medical marijuana patient in another state visits Arkansas, they may be able to use their out-of-state medical marijuana card to purchase medical marijuana from an Arkansas dispensary.
Under the Arkansas Medical Marijuana Amendment, the state recognizes out-of-state medical marijuana cards from other states that have legalized medical marijuana. However, there are some restrictions and limitations to this reciprocity.
First, the out-of-state patient must have a valid medical marijuana card from their home state. Second, they can only purchase medical marijuana in Arkansas for a limited time period, typically up to 30 days. Third, they must comply with Arkansas laws and regulations related to medical marijuana, including possession limits and allowable forms of medical marijuana.
It is important for patients to check with Arkansas regulators and dispensaries for specific details and requirements related to medical marijuana reciprocity.
Arizona
If you are a patient with a valid medical cannabis card visiting Arizona, you are legally permitted to use medical marijuana but not purchase it. Arizona has limited reciprocity for visiting patients.
There are three requirements patients need to fulfill to legally possess medical marijuana or use it in Arizona:
1. The patient must not be a resident of Arizona.
2. A diagnosis of a medical condition matching the qualified conditions for medical marijuana in Arizona is required.
3. The patient must have a valid out-of-state medical cannabis card.
Visiting patients with valid medical cannabis identification cards may enjoy the same legal protections as resident patients living in Arizona. However, purchasing medical marijuana at a dispensary requires an Arizona MMJ card.
Louisiana
On June 15, 2022, HB 137 was signed into law by Governor John Bel Edwards. The new law permitted the dispensing of medical cannabis to qualifying patients who were not Louisiana residents. And extends the same legal protections to non-resident patients.
Maine
On June 6, 2019, Maine passed "An Act to Ensure Acess to Medical Cannabis for Visiting Qualifying Patients." This law allows a qualifying visiting patient to purchase up to 2.5 ounces of medical cannabis products every fifteen (15) days while visiting Maine without the need for certification.
The change in medical cannabis reciprocity in Maine also applies to caregivers and guardians of adult patients or minors. Caregivers can purchase products from licensed dispensaries in Maine for medical marijuana patients.
Visiting patients in Maine must purchase exclusively from a licensed medical cannabis dispensary. And products must adhere to Maine's restrictions on possession quantity and THC potency when legally purchasing medical marijuana.
At the time of writing, Maine has medical cannabis reciprocity with the following states:
Alaska
Arizona
Arkansas
California
Connecticut
Florida
Hawaii
Illinois
Iowa
Maryland
Massachusetts
Michigan
Minnesota
Missouri
Montana
Nevada
New Hampshire
New Jersey
New Mexico
New York
North Dakota
Oklahoma
Oregon
Rhode Island
Utah
Virginia
Vermont
Washington
Washington, DC
Please note that medical cannabis laws and reciprocity agreements may change. Always consult with the state medical marijuana authority before traveling.
Nevada
The state of Nevada accepts all valid out-of-state card holders for medical marijuana. If you have a valid, non-expired medical cannabis card, you can purchase, possess and use medical cannabis in Nevada.
While recreational marijuana is also available in Nevada to anyone over twenty-one years, patients can enjoy a reduction in taxes by purchasing at a medical marijuana dispensary. Buying from a medical dispensary can save you a lot of money.
State sales tax in Nevada is 6.5%, and there is no excise tax on cannabis. However, recreational (adult-use) purchases have an additional 15% excise tax, for a total of 21.5% tax on all purchases.
New Hampshire
Planning on traveling to New Hampshire? The state recognizes valid medical cannabis cards from other jurisdictions. However, patients are required to bring a letter from their physician stating the diagnosis of one of the qualifying health conditions accepted by New Hampshire's medical cannabis program.
Patients should schedule an appointment with their marijuana doctor to receive a confirmation letter before traveling to New Hampshire. The letter must include the diagnosis of one of the accepted qualifying health conditions in N.H.
New Mexico
New Mexico is a state where recreational marijuana is legal, and they have a medical cannabis program. If you are visiting New Mexico and you are a non-resident, you may qualify as a "reciprocal patient" with proof of authorization from your state of residence.
New Jersey
Governor Phil Murphy signed Bill A2o on July 2, 2019, which created reciprocity for patients visiting New Jersey. The state recognized the need for medical marijuana use by visiting patients.
Suppose you have a valid medical marijuana card from your home state. In that case, you can enjoy the same legal protections and privileges provided to patients in the New Jersey Medicinal Cannabis Program for up to six months.
However, the law states that patients may use and possess medical cannabis but not purchase products at an N.J. dispensary. To buy medical marijuana as a visitor from another state, you must become authorized by a New Jersey medical practitioner.
That requires having one of the diagnosed qualifying health conditions in N.J. and scheduling an appointment with a New Jersey practitioner. And you must be a legal resident to do so.
Rhode Island
Rhode Island recognizes patients with a valid medical marijuana card from another state. Visiting patients are required to present their government-issued photo identification (i.e., driver's license) and a valid medical card from the state of residency. Both the medical card and the driver's license (or equivalent) must be from the same state where the patient resides.
Utah
Planning on a trip to Utah? If you have a valid medical marijuana card, you may legally possess and use cannabis in the state. However, you must have one of the accepted qualifying health conditions required by the Utah Center for Medical Cannabis. And you must not exceed state laws on doses and medical marijuana possession limits.
West Virginia
On February 21, 2017, West Virginia became the 29th state to legalize medical marijuana after Senate Bill SB 386 was signed. However, out-of-state medical marijuana cards are not recognized in West Virginia. A special permit can be acquired for patients in compassionate care (terminally ill cancer patients).
Which States Do Not Have Medical Marijuana Reciprocity?
There are some states that do not accept out-of-state medical marijuana cards from patients. That means that you cannot purchase medical cannabis at a dispensary in the state, even if for home-state registered medical cannabis patients.
The states that have no medical marijuana reciprocity include:
Florida
Georgia
Indiana
Iowa
Kansas
Kentucky
Michigan
Missouri
Ohio
Washington
It is important to understand that states which have no medical marijuana card reciprocity have moderate to severe legal consequences for use or possession. That can include incarceration, criminal charges, and fines. You will also be required to travel back to the state for court proceedings.
Some patients may feel that law enforcement will not take action if they are registered patients in their own state. That is not the case. In many states, possession and use of cannabis without a medical card can result in a felony charge.
By joining the medical marijuana program in your state of residence, you are also protected by law. But those laws and legal protections do not automatically protect you when you travel across the United States.
Always do your research, and contact the respective medical marijuana programs to make sure you understand the laws of the jurisdiction you plan to visit.
States That Have Temporary Medical Cannabis Permits
Rather than create reciprocity agreements with other states, some jurisdictions have created a different option. If you are a patient with a valid medical marijuana card, you may be able to apply for a temporary permit. That way, when you travel to a different state, you can visit a medical cannabis dispensary to purchase products.
At the time of writing, the following states will issue a temporary medical cannabis card to visiting qualifying patients:
Arkansas
If you have a valid (not expired) medical marijuana card issued by your home state, you can apply for a temporary card. The Arkansas temporary medical cannabis card is valid for ninety (90) days and costs $50. It requires the completion of a patient intake form.
California
California does not legally recognize medical cannabis cards issued by other states. However, you can apply for a California MMJ card even as a non-resident. That way, when you visit, you can legally purchase and possess medical marijuana.
You can schedule a telemedicine appointment with a California practitioner to complete the health evaluation. And apply for your California Medical Marijuana Identification Card (MMIC).
District of Columbia (D.C.)
A thirty (30) day temporary registration for medical marijuana is available for patients traveling to Washington, D.C. Medical cannabis patients must have a valid card from their home state.
However, patients must check to ensure that the patient registration is from a U.S. state that has an existing reciprocity agreement with Washington, D.C. The District of Columbia does not accept all out-of-state medical marijuana patients.
Hawaii
In Hawaii, out-of-state patients (OSPs) can apply for a temporary medical marijuana(329) card online through the Medical Cannabis Registry Program (Ka ʻOihana Olakino) website. The cost is $49.50, and the temporary card is good for 60 days. Out-of-state patients may only request a 60-day temporary permit twice in one calendar year.
If the patient has a terminal condition, the process of requesting a temporary medical cannabis card in Hawaii can be expedited with a special application. You can apply for your temporary Hawaii medical card up to 60 days before your arrival date.
Maryland
While the state of Maryland does not recognize medical cannabis cards from non-residents, there are accommodations made for visiting patients. If you are undergoing treatment (surgery or healthcare) in Maryland, you can register for a special permit.
The length of the permit can be extended depending on the duration of treatment. But make sure you allow ample processing time to receive your permit from the Maryland medical cannabis authority.
Mississippi
Planning on visiting Mississippi? You can apply for a 15-day temporary medical cannabis card. The cost of the card is $75 for non-residents. There is the option to extend the card by an additional 15 days (one-month maximum) for qualified patients.
Oklahoma
The Boomer Sooner state provides the option of getting a temporary card. But the application process is more extensive than in other states. You may apply for a temporary medical cannabis card to visit dispensaries and enjoy the legal protections of being a registered patient.
There are two types of temporary medical cannabis cards available in Oklahoma:
Out-of-State Card
Any non-Oklahoma resident with a state-issued medical card (from their state of residents) can apply. The Out of State medical marijuana cards are valid for visiting patients for up to thirty (30) days.
Short-Term Card
If you plan to be visiting Oklahoma for a longer duration, you also have the option of applying for a Short-Term medical cannabis card. This may suit the needs of patients staying in Oklahoma for business or extended vacations.
The Short-Term medical cannabis card in Oklahoma is valid for a sixty (60) day period. Patients have the option to renew it (at this time) without any restrictions.
What If My Medical Marijuana Card Is Expired?
State medical marijuana programs that have reciprocal agreements or extend legal protection to out-of-state card-holding patients will not accept an expired card. Once your medical cannabis card is expired, you are no longer considered a registered patient.
What does this mean when you are traveling? Simply put, your card is no longer valid. And you will have none of the privileges or legal protections of a medical marijuana patient. This also holds true for protection in your own home state.
Patients with an expired medical marijuana card can face criminal charges and prosecution. Make sure you are aware of the expiration date (found on your card) or in your patient registry if a card is not issued.
Schedule your follow-up appointment with enough time to receive your renewed medical marijuana card to avoid legal problems. And understand that processing times for medical marijuana cards varies by state.
Medical marijuana patients who allow their MMJ card to expire are required to apply again. And may not be permitted to process a simple renewal or update of their medical marijuana recommendation.
Can I Travel Across State Lines While Carrying Medical Marijuana?
In most cases, medical marijuana patients cannot carry marijuana products across the lines of the state in which they are registered as patients. As of now, and according to federal law, this is still considered drug trafficking.
Depending on what quantity a patient is carrying, penalties can include fines of at least $250,000 and prison time. Federal law also prohibits the transport of marijuana plants, even if for medical purposes, and even to states where marijuana is legal.
The only exception is for those who are traveling from a dispensary or moving between residences within their own state where marijuana is legal. Overall, the following guidelines should be adhered to:
"Even if you are registered in your home state and have a prescription, if you are traveling to or through a state where medical marijuana is not legal, then you can be arrested for possession of marijuana.
If you cross state lines with medical marijuana, you can be arrested for drug trafficking, which is a federal offense.
If you are traveling to a state that acknowledges other state's medical marijuana cards, then you can register in that state and buy medical marijuana there instead." 6
Patients should research all guidelines ahead of time for the state they intend to travel to, and flying is just as risky as driving. The TSA upholds federal law, meaning all marijuana is illegal.
If a passenger is suspected of carrying any prohibited substance, they must be reported to local, state, or federal authorities. Traveling with cannabidiol (CBD) products, however, does not pose a risk, according to the TSA.
What About Traveling with CBD or Delta-THC Products?
If you can't safely engage in legalized medical marijuana use in the state you are traveling to, are there other options? Some patients may rely on other cannabinoid, semi-synthetic, or synthetic cannabis products instead. But are they legal?
Cannabidiol (or CBD) was federally legalized in 2018. Any CBD product that has less than 0.30% THC content is legal. You can travel and fly with CBD in the United States, knowing that you are not breaking any laws.
The legality of Delta-THC products and THC-O vary by state. The 2018 federal law that legalized hemp-derived products technically made Delta-THC products legal too. Providing the product has less than 0.30% THC content.
As of 2022, some states have banned Delta-8 and similar semi-synthetic cannabis products. Those states include:
Colorado
Delaware
Idaho
Iowa
Montana
New York
Nevada
North Dakota
Oregon
Rhode Island
Vermont
Utah
Washington
It can be confusing, particularly when some states that have legalized recreational marijuana have instituted a ban on Delta-8, or Delta-10, and similar products. Do the research before you travel anywhere with Delta-THC or THC-O products.
Be aware of the jurisdictions that have banned the possession or use of them. Also, proposed federal legislation may ban synthetic cannabis products like THC-O. Use caution when traveling with any substance that has THC content.
Medical Marijuana Health Care Services from DocMJ
Safe and responsible use of medical marijuana means finding a doctor, you can trust. Since 2016, DocMJ has supported patients by providing expert advice and healthcare services. If you are planning to apply for your Florida medical cannabis card, contact our team for assistance.
Explore the qualifying conditions required in Florida. If you have been diagnosed with at least one of the QHCs for medical marijuana, you may be eligible to get your Florida medical card.
Our 100% Money-Back Guarantee
The doctor will review your health conditions and symptoms and decide whether medical cannabis is a safe choice for your wellness needs. At DocMJ, we offer a 100% money-back guarantee. If you are not qualified to apply for a medical card, you will receive a full refund.