Florida Medical Marijuana FAQ's Answered by DocMJ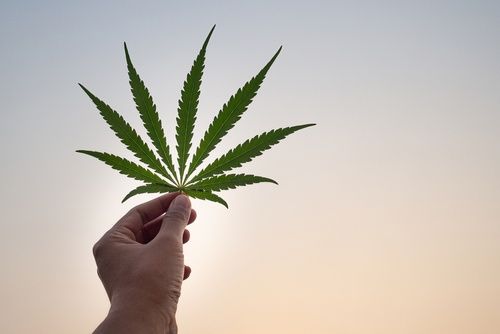 Florida Medical Marijuana FAQ's Answered by DocMJ
We understand that starting the medical marijuana (MMJ) process can be intimidating for some of our patients. With the negative stigma that is still attached to it, a lot of people do not really know what to expect when they go through the steps of getting a Florida medical marijuana card.
Since DocMJ has been a forerunner in the Florida Medical Marijuana movement, we wanted to take some time to address the most frequently asked questions that we have received from our patients throughout the years.
What is the cost for an exam?
For the convenience of our patients, we offer two different payment plans: $189 every 7 months or $30 a month through our monthly financing plan with a one set up fee. Both plans cover 7 months (210 days) of service, 1 in-person exam, free 70-day recommendation renewals, and unlimited recommendation change requests. You will be billed by Physicians Compassionate Care, LLC once your payment has been submitted.
The cost for an appointment is the same for both the initial exam and a follow-up appointment. We believe in giving the same quality of care at the cheapest rate we can, regardless of if you are new to us or returning. However, we do offer discounted pricing for veterans, pediatric patients, first responders, and industry employees.
Patients cannot use their insurance plan to cover the cost of their appointment. Medical cannabis is still federally illegal at this time. As a result, insurance companies do not cover anything related to it.
What happens during the exam?
When you come in for your exam at DocMJ, you will be greeted by one of our friendly medical assistants. When it is time for your scheduled appointment, they will bring you back into their office to take your vital signs, review your intake paperwork, and answer any questions you might have regarding the medical marijuana process in Florida.
Once you have been triaged by the medical assistant, you will then move on to being seen by one of our physicians. The physician will go over your medical history, discuss your qualifying condition, explain the benefits and potential harm of using medical marijuana, and answer any questions or concerns you might have.
After the physician reviews your medical history, they will determine whether or not you qualify for medical cannabis per state guidelines. If you do not qualify per state guidelines, the physician will explain to you why and the medical assistant will issue you a full refund. If you DO qualify for your medical marijuana recommendation, the physician will enter your orders into the Medical Marijuana Use Registry (MMUR). The MMUR is the system that keeps track of the state approved patients and the state dosing limitations. It acts as your online profile for the MMJ program, allowing you to track all of your open, scheduled, and canceled orders, review all of the purchases you've made, and manage your ID card.
What happens if I do not qualify?
At DocMJ, we understand that out-of-pocket expenses weigh a lot on some of our patients' monthly budgets. This is why we offer a risk-free policy when it comes to our exams. If you see a physician and do not qualify for a medical marijuana license per state guidelines, you will be issued a full refund.
The refund should return to your account within 3-5 business days; however, the length of time may vary depending on who you bank with.
How do I apply for my MMJ card?
Patients and caregivers must annually submit an application to maintain an active Medical Marijuana Use Registry Identification Card. Renewal applications should only be submitted 45 days prior to your card expiring.
Retrieve your login credentials for the Medical Marijuana Use Registry that have been sent to the email address you supplied to your qualified physician. Access the "Your Card" page in the Medical Marijuana Use Registry to complete your online application. Your photograph is imported directly from your Florida Driver's License or Florida Identification card. If the photograph from your Florida Driver's License or Florida Identification card did not automatically import, please contact your physician and confirm they have entered your Social Security Number and Date of Birth correctly.
Upload a copy of your Florida Driver's License or Florida Identification card under the Proof of Residence section. Click "Upload File." Select the file you wish to upload and click "Open." The document will appear below the "Upload File" button. Once you have submitted a current copy of your proof of residence, you must electronically sign your application. Scroll to the bottom of the page and type in your first and last name in the appropriate boxes. : Click "Submit My Card Application." A pop-up message will appear, stating that the application is not complete until you submit the processing fee. Click the button that says, "Click Here to Pay Online," which will appear after you submit your card application. A new window will open containing the Bill2Pay interface, where you can supply your payment details.
Payments by e-check and credit card are accepted. A $2.75 convenience fee applies to each online payment.
You can also send your payment by check or money order, made payable to Florida Department of Health. You may mail in your payment to the following address:
Florida Department of Health
ATTN: Office of Medical Marijuana Use
P.O. BOX 31313
Tampa, FL 33631-3313
How long does it take to get the MMJ license?
If you are approved by a physician for a medical cannabis recommendation, he/she will enter your orders into the MMUR on the same day. The MMUR will then send you a temporary log in through your email you provided to us. Use this password to create an account and apply for your ID card. Once you've applied and have submitted your payment, it takes approximately 10 days to hear back about whether you've been approved or denied.
Where do I buy the medicine once I am approved?
Once you have been both approved by a physician and the Office of Medical Marijauna Use, you will be legally able to purchase medical cannabis products from a Medical Marijuana Treatment Center (MMTC). These MMTC's – better known as "dispensaries" – are located all throughout the state of Florida. As a qualified patient, you have the ability to purchase from any and all state-approved dispensaries.
These dispensary locations can be found on our website, Weedmaps, Leafly, FL Dispensaries, and on any of the MMTC's websites.
Since I didn't get a prescription, how does the state keep track of what I get?
The MMUR keeps track of all purchases you have made from a MMTC. Each patient has a milligram allotment that their physician has approved for them to use every 70 days. The MMTC is responsible for tracking all of the milligrams of THC and CBD that they have dispensed to you. This means that with every product that you purchase from a dispensary, the amount of milligrams in each product must be tracked and submitted to the state.
Once you have exhausted all of the milligrams that have been allotted to you, you can no longer purchase medicine until the allotment amount gets renewed. Per state guidelines, a registered physician is only able to write orders for a 7-month period.
Can I carry MMJ in my car?
Yes, you can. But be careful when transporting it by car. Make sure you store it in a place like the trunk or somewhere inaccessible so there is no question about whether you have medicated in the car if you do encounter a law enforcement officer.
Because of the effects of high-THC products, you should wait several hours before driving a vehicle. If you are caught operating a vehicle while under the influence of THC, you can be charged with a DUI, regardless of if you are a legal patient.
Can I use my medicine in public?
No. Though Florida law allows possession of high-THC cannabis in public places, using it in public is prohibited. Public cannabis consumption in Florida is illegal and a punishable offense. Additionally, only qualifying patients are allowed to consume cannabis. Any non-patient caught consuming cannabis will be subject to fines or even jail time.
MMJ and Employment
There are currently no laws in place to protect medical cannabis patients in FL. If your place of employment has a "no THC" policy or conducts drug screenings, we suggest speaking with your employer regarding the company policy on medical cannabis prior to seeking out a recommendation.
While these 10 questions are just breaking the surface on all of the questions our patients have regarding Medical Marijuana in Florida, we hope they are enough to help ease your mind when considering becoming a DocMJ patient. If you have any further questions or concerns, please feel free to contact one of our compassionate Patient Care Coordinators at 888.908.0143.