Get a Medical Marijuana Card in Pensacola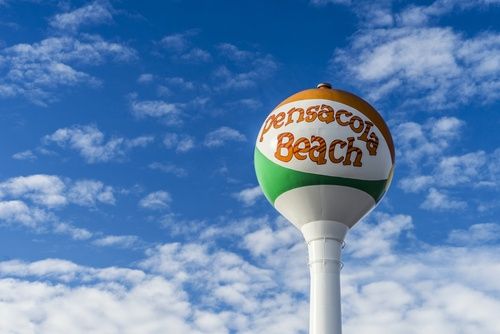 Get a Medical Marijuana Card in Pensacola
Pensacola, located in the panhandle of Florida is surrounded by more than 50 miles of coastline and offers beautiful beaches, historic sites, and plenty of shopping to suit everyone's style, including medical marijuana patients! The city of Pensacola now has several medical marijuana dispensaries: Surterra Wellness, Trulieve, and MedMen, just to name a few. For a full list of medical marijuana dispensaries in the Pensacola area check out our Florida Dispensary List. On this list you can find contact information plus perks and discounts offered by each dispensary.
If you live in or near Pensacola and are interested in getting your Florida medical marijuana card, our team is here to help! Continue reading to learn step-by-step how you can get approved today.
Get Approved for Medical Marijuana in Pensacola
The process of getting approved for a medical marijuana recommendation in Florida may seem challenging but at DocMJ, our group of certified cannabis physicians, Medical Assistants, and Patient Care Coordinators are here to guide you every step of the way.
Step 1: Complete Eligibility Survey
The first step to getting your Florida medical marijuana card is completing our easy, online eligibility survey. The survey takes just 5 minutes or less to complete, and will let you know instantly if you pre-qualify for a recommendation.
Step 2: Schedule Appointment
After completing the survey, the next step is scheduling your appointment at our Pensacola office. Our office is located at:

DocMJ
3119 N Davis Hwy
Pensacola, FL 32503

You can schedule your appointment online at DocMJ.com or over the phone with a DocMJ Patient Care Coordinator at (888) 908.0143. We also have a Live Chat option on our website for quick answers to your questions and can be reached via email at [email protected]. Please note that payment is due at the time of booking. More information on our affordable, all-inclusive pricing options can be found on our website. Due to federal laws we are unable to accept any form of insurance at this time.
After your appointment is scheduled our office will email you confirmation of your appointment date and time, and a set of electronic intake forms. It is crucial that these forms are filled out completely at least 24 hours before your appointment, otherwise your exam may be cancelled and a fee charged to your account. We do require that you provide a copy of your most recent medical records. You may upload your records to your intake forms or bring them with you to your appointment. If you do not have access to your medical records please let our office know so that we can request them for you. You will also need to provide our office with a copy of your Florida drivers license or state ID Card. If you are a temporary Florida resident or snowbird, check out our blog Here's How Snowbirds & Temporary Residents Qualify for Florida Medical Marijuana to learn how you can still qualify for a Florida medical marijuana card.
During your appointment the physician will review your medical records and intake forms to determine if you qualify for a recommendation. If you are approved you will be entered into the Medical Marijuana Use Registry. Once added, you will receive an email with step-by-step instructions on how to complete your application and pay the $75 state-required fee for your Registry ID Card. Should you have any questions or concerns regarding the application process, please contact the Florida Department of Health's Office of Medical Marijuana Use directly at (800) 808.9580 or [email protected] Our office is not able to provide patients with any updates regarding applications. Application approval time can take anywhere from 7-21 business days.
Step 4: Visit Dispensary
The OMMU will notify you via email when your application is approved. This email will contain a temporary Registry ID Card that can be used at any Florida medical marijuana dispensary until your physical card arrives in the mail. If it has been more than 21 days and you have not received your approval email, make sure you check your spam folder. If you are still unable to locate your approval email, please contact the OMMU for further assistance. Don't forget to check out our Florida Dispensary List to learn where you can buy medical marijuana in and near Pensacola.
What Conditions Qualify for a Medical Marijuana Recommendation in Pensacola?
The following medical conditions may be eligible for a Florida medical marijuana recommendation:
Anorexia
Arthritis
Back Pain
Cachexia (Wasting Syndrome)
Cancer
Crohn's Disease
Cyclical Vomiting Syndrome
Diabetes
Epilepsy
Glaucoma
Hepatitis C
HIV
Irritable Bowel Syndrome (with chronic abdominal pain)
Lyme Disease
Migraine
Multiple Sclerosis
Muscle Spasms
Muscular Dystrophy
Parkinson's Disease
Post Traumatic Stress (PTSD)
Seizures
Severe & Chronic Pain
Severe Nausea
Sickle Cell Anemia
Spasticity
Any Terminal Condition
Other Condition of Similar Kind Or Class
Contact Us Today
If you've been diagnosed with any of the conditions mentioned above, contact us today to learn if medical marijuana is right for you!