GrowHealthy Helps Florida Medical Marijuana Patients Live Their Best Lives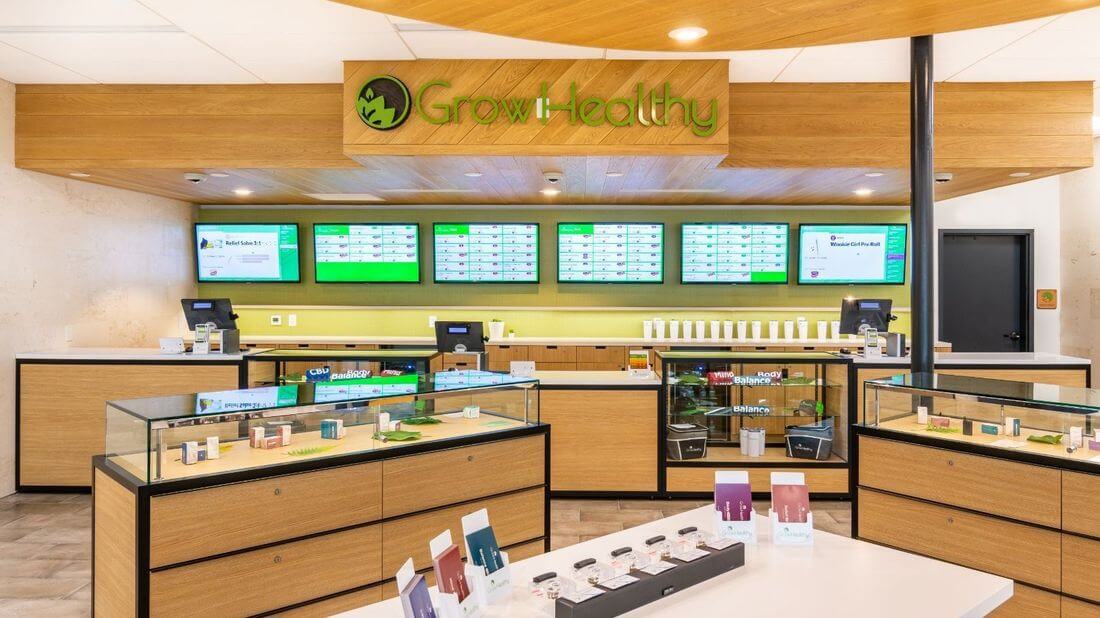 GrowHealthy dispensaries, owned by iAnthus Capital Holdings Inc, have been popping up across Florida since their flagship store opened in West Palm Beach at the end of 2018. Maria, a DocMJ patient, remembers going to their first location during its opening week to try out their tinctures and topical cream and has stuck with them since.
"I was searching for a local dispensary that had not only great quality product, but an inviting and friendly atmosphere as well. A year later almost and I go into the store now and feel like I'm a part of a family, not just another patient they have to deal with."
With a team of dedicated and compassionate professionals, GrowHealthy has made it its mission to provide qualified patients in Florida with top-of-the-line medical cannabis products. Jeff Finnerty, the Senior Director of Marketing and Sales and Vijay Choksi, their Compliance Manager, sat down with DocMJ to reflect on the development and growth GrowHealthy has experienced since obtaining their Low-THC license in 2016.
GrowHealthy was the seventh company in Florida to receive a license to be able to produce Low-THC products for qualifying patients in 2015. At first, they were only approved for delivery, cultivation, and processing but in the summer of 2018, they were granted the ability to sell their first products. Vijay recalled that the first order that was placed with them was actually one of their own employees for a delivery since they did not have a storefront open at the time. A few months later their flagship store opened in West Palm Beach and since then they have opened a total of 11 stores.
Helping Patients Live Their Best Lives
"GrowHealthy's goal has always been to help people live their best lives. We put a lot of focus on improving our patients overall health in all aspects — not just with medical cannabis."
– Jeff Finnerty
When you walk into a GrowHealthy dispensary it is open, clean, and inviting. They pride themselves in the customer service they provide for their patients because they want to ensure each person is comfortable enough to ask whatever questions they might have. Each of their Patient Care Representatives are trained extensively on all of their products and other aspects of medical cannabis to help educate those who are new to medicating with it.
To go a step further, they've begun following up with their new patients over the phone to see how they are doing with the products they are trying. This call gives patients the opportunity to discuss any concerns they have and allows the Patient Care Representative to suggest different strains or delivery methods to try at their next visit.
Pride in Their Products
With all of that being said, the products GrowHealthy has to offer are what they are most proud of. Over the years they've continuously reviewed and changed their processes to ensure safe and efficient processes. They offer both Low-THC and Medical Cannabis tinctures, vaporizers, distillate, and topical creams, as well as smokable flower available in loose flower and pre-rolls. Each of their products come in a container that has a personalized QR code that when scanned will pull up the lab results of that specific batch of products which helps show both physicians and patients that they have nothing to hide about the safety of their products.
Their team is working hard to get new products approved by the Department of Health so they can continue to offer easily accessible medicine to patients state-wide. Recently, they rolled out different tiers of their flowers that give patients more options on how much they have to spend. The Master Growers Series™ highlights top tier flower that was carefully chosen by their knowledgeable team. This flower is their top tier product at a price that is only slightly higher than the normal strains. The "Littles"™ are smaller buds that give patients access to the strains they have grown to love at a lower price point.
"The products at GrowHealthy have turned my life rightside up. I add their tinctures to my protein shake every morning and end the night with a few puffs of their flower to help my pain go away." -DocMJ Patient
With their first year of retail operations coming to an end, GrowHealthy excitedly looks towards accelerated growth. The brand will officially hit 12 open retail locations throughout the state of Florida by the year's end and will continue expansion with eight more openings, slated for the end of the second quarter of 2020. Currently they only have stores open in the central and south areas of the state, but plan on expanding to the Panhandle and surrounding areas.