Here's How the Strainprint App Teaches You How to Use Cannabis Better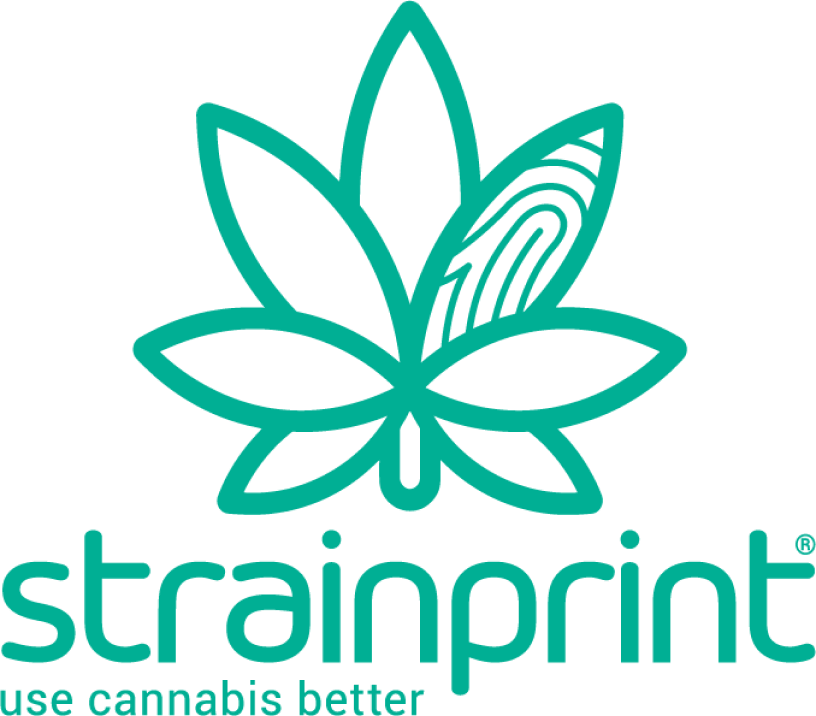 When you're using medical marijuana to ease specific symptoms it's helpful to know which strains work the best for you. Each strain has a specific cannabinoid and terpene profile that creates specific kinds of relief. If you purchase marijuana products based only on their THC percentage, you're essentially buying wine based on its alcohol content. But with all the cross-breeding and new products becoming available, it can be difficult to remember which strains allowed for optimal relief.
Guess what—there's an app for that! Strainprint, a free app for iOS and Android allows users to enter details about their medical marijuana products, as well as their conditions and symptoms they are treating. It tracks each session, recording the product used and the symptoms it relieves.
How to Track a Session
At the beginning of each session, the app asks users to rate each symptom on a scale of 1 to 10, as a baseline. Then, users dose themselves appropriately with whatever product they are using and record the amount of product used on the app. Once finished, users click submit.
After a set amount of time, Strainprint will send a push notification to the user and asks them to rate the same symptoms again. The app has default waiting periods before it asks for feedback—20 minutes for smoking or vaping, 90 minutes for edibles, etc.—but you can adjust those in the settings, under Profile. Once the symptoms are records, the app will ask you to record how you feel after using the product.
After a few sessions, users will start to see insights in the Snapshot section of the app, which lets them view their entire history. Users can even filter it by effect to see which strains were tagged with positive effects (happy, creative, pain-free) or avoid strains that led to undesired effects. There is even an option to find which strains worked best for each symptom and the app can send data to patients doctors. Each time a session is completed, you get "strainpoints," that you can redeem for items like T-shirts, stash jars, grinders, or even a vaporizer.
So how is there free stuff given out by a free app? Strainprint collects the data from its users and sells it through Strainprint Analytics. The collected data is stripped of all identifying information as the Strainprint app is fully compliant with HIPAA, PIPEDA and PHIPA. The company has collected data on about 6 million sessions so far, which can be useful for researchers, growers, retailers, and clinicians.
Strainprint's Privacy Policy
To ensure users that Strainprint is a fully secure and safe application, they released this Privacy Policy:
"Strainprint is an application designed by patients for patients. We protect the confidentiality rights of all of our users – across North America.
All of our data is strictly protected under Canadian data privacy laws and as such adhere to the highest standards of confidentiality. Unlike other applications, Strainprint does not store any personal information on your device and all communications with our servers are fully encrypted. All Strainprint data is fully encrypted and anonymously hosted on Canadian servers providing safe harbor for all patient data globally.
For increased security, users can log out of their Strainprint account before traveling between legal jurisdiction to further protect the security of their records. Strainprint is HIPAA, PIPEDA and PHIPA compliant because at the heart of what we do, we care, and we are patients too!"
Top 4 Benefits of Using a Medical Marijuana Tracking App
All About You!

– Strainprint allows patients who are using medical marijuana to treat a wide variety of ailments. Finding the right strain and dosage can be confusing, so Strainprint helps patients figure it out.

Up To Date Tool –

Strainprint offers real-time tracking to ensure real-time data is tracked allowing patients to get the most accurate feedback and guidance from the app allowing for the best possible treatment experience.

Individually Tailored Experience –

The Strainprint app allows for a refined individually tailored patient experience integrating patient lifestyle, activity level and other factors that may affect strains and dosage

Connect & Share for Effective Treatment –

Strainprint allows access to a global community of patients who use medical marijuana for relief. Access to this data allows patients to compare the strains they are using and what others are seeing the most benefit from. With this access, patients will be able to see a strain that may be trending that matches their exact symptoms and they may want to try.
If you are looking for alternative ways to obtain symptom relief, medical marijuana might be right for you. Individuals who suffer from a Florida state qualifying condition can begin managing their symptoms with medical marijauana by seeing a qualified Florida Medical Marijuana Doctor at DocMJ and use their DocMJ Patient QR code to manage their intake methods.
Qualifying Conditions in the state of Florida include:
Cancer

Epilepsy

Glaucoma

HIV/AIDS

Post-traumatic stress disorder (PTSD)

Amyotrophic lateral sclerosis (ALS)

Crohn's disease

Parkinson's disease

Multiple sclerosis (MS)
Medical conditions of the same kind or class as or comparable to the others listed.

A terminal condition diagnosed by a physician other than the qualified physician issuing the physician certification.

Chronic nonmalignant pain caused by a qualifying medical condition or that originates from a qualifying medical condition and persists beyond the usual course of that qualifying medical condition.
With the laws changing and new technology like Strainprint coming around, medicating with marijuana is easier than ever before. Take the first step in obtaining the relief you deserve by taking a pre-qualifying survey. After pre-qualifying, a Patient Care Coordinator will reach out to see if you have any questions or concerns about the medical marijuana process and set you up for an appointment with a Florida Medical Marijuana Doctor.
https://strainprint.ca/strainprint-values-privacy/
https://strainprint.ca/the-future-of-medicine-lies-in-valuable-patient-data/