How Does Florida Medical Marijuana Compare to Other Medical States?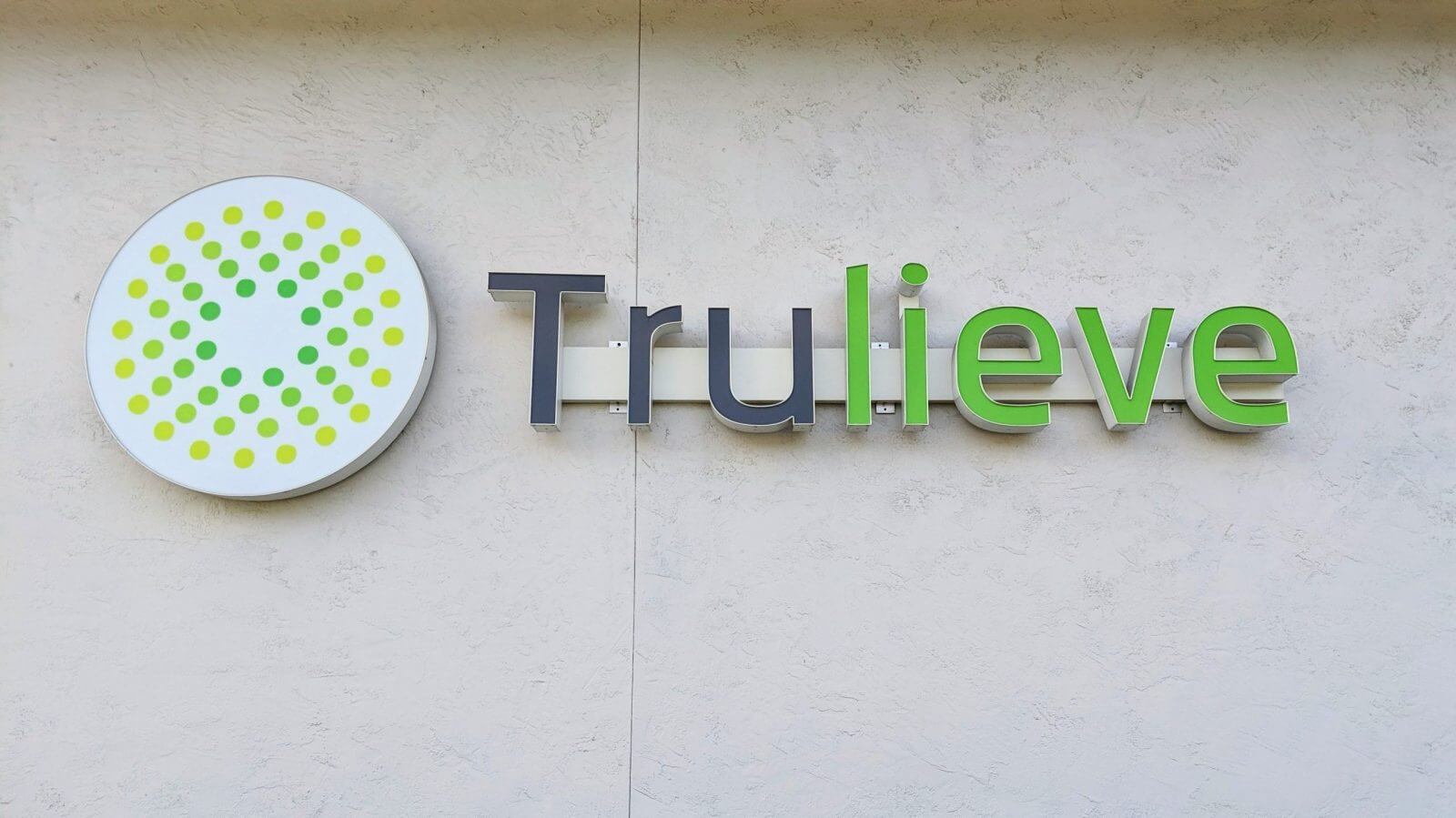 While it's still illegal on the federal level, medical marijuana is edging toward normality. Thirty-three states, as well as the District of Columbia, have some form of law that allows medical marijuana to be purchased and used for a variety of ailments.
Some states, like Kentucky and Georgia, have strict circumstances under which cannabidiol (CBD) products can be prescribed, and still forbid the production and distribution of THC. Every state even has different laws that determine how the plant is grown, processed, and purchased by qualified patients.
A foundation that lobbies for safe, legal access to marijuana for research and therapeutic use, Americans for Safe Access Foundation, released its annual state medical marijuana rankings in January. Each state is scored on criteria such as patient rights, product safety, and access to products. The following states, including Florida, ranked in the top four:
California

: $3.8 billion (both recreational and medical)

Colorado

: $1.7 billion ($1.4 billion recreational, $0.3 billion medical)

Michigan

: $1.21 billion ($299 million recreational, $909 million medical)

Florida

: $1.2 billion (all medical)
California
The first state to legalize medical marijuana in 1996 with Proposition 215. Proposition 215 (the Compassionate Use Act of 1996) legalized the use, possession, and cultivation of marijuana by patients with a physician's recommendation, for treatment of condistions such as cancer, AIDS, and chronic pain. The law also allowed patient caregivers to cultivate marijuana, and urged lawmakers to facilitate the "safe and affordable distribution of marijuana."
The following conditions are able to qualify patients for their medical marijuana ID card:
Acquired immune deficiency syndrome (AIDS)

Anorexia

Arthritis

Cachexia [wasting syndrome]

Cancer

Chronic pain

Glaucoma

Migraine

Persistent muscle spasms, including, but not limited to, spasms associated with multiple sclerosis

Seizures, including, but not limited to, seizures associated with epilepsy

Severe nausea

Any other chronic or persistent medical symptom that either:

Substantially limits the ability of the person to conduct one or more major life activities as defined in the Americans with Disabilities Act of 1990 (Public Law 101-336)

If not alleviated, it may cause serious harm to the patient's safety or physical or mental health.
In 2003, Senate Bill 420 passed. This bill authorizes individual patients (and their caregivers) to possess up to six mature or 12 immature plants and eight ounces of dried marijuana. Patients can grow their own marijuana, or purchase it from licensed dispensaries. It is not legal to sell without a license.
A Medical Marijuana ID card is optional—patients do not need to get one to use medical marijuana legally, just a doctor's recommendation. However, having an ID card exempts patients from paying taxes on marijuana purchases. In addition, the ID card prevents law enforcement from arresting a patient with permissible amounts of marijuana (which may exceed the legal recreational limits).
Colorado
In this state, medical and recreational marijuana are legal. In 2000, 54% of Colorado voters approved Amendment 20. This Amendment, also known as the Colorado Medical Use of Marijuana Initiative, allowed approved patients to purchase medical marijuana products and possess up to two ounces of flower. Patients can also grow up to 6 marijuana plants in their home and can be approved for more with approval from their physician.
In 2001, the Colorado Department of Public Health and Environment established the Medical Marijuana Registry Program in order to issue Medical Marijuana ID Cards and to maintain a state registry of qualified patients and their caregivers. Participation in this program is mandatory in order to receive the protections afforded by the initiative.
A doctor may recommend medical marijuana for the following conditions:
Cancer

Glaucoma

HIV or AIDS positive

Any chronic or debilitating disease or medical condition that produces one or more of the following and which, in the physician's professional opinion, may be alleviated by the medical use of marijuana:

Cachexia

Persistent muscle spasms

Seizures

Severe nausea

Severe pain
Access to the plant is plentiful, and patients are offered discount medicine in case of financial hardship. And there are few zoning regulations in the state, meaning a dispensary is generally not hard to find!
Michigan
November 2008, the Michigan Compassionate Care Initiative (appearing on the ballot as Proposal 1) was approved by Michigan voters. This initiative allowed patients with a physician's recommendation to possess up to 2.5 ounces of marijuana for treatment of certain qualifying medical conditions. Although it did not technically allow dispensaries to operate, it did allow patients or their caregivers to cultivate up to 12 marijuana plants.
In February 2013, the Supreme Court of Michigan ruled that the 2008 initiative did not allow for the operation of medical marijuana dispensaries in the state. An estimated 75 to 100 dispensaries were operating under this legal gray area at the time.
In September 2016, Gov. Rick Snyder signed a package of bills that allowed the operation and regulation of medical marijuana dispensaries, set a taxation rate of 3% on medical marijuana, and allowed the use of non-smokable forms such as topicals and edibles.
To register as a medical marijuana patient in Michigan, you'll need to have been diagnosed with at least one qualifying condition recognized by the state. These include:
Cancer

Glaucoma

HIV / AIDS

Hepatitis C

Amyotrophic lateral sclerosis (ALS)

Crohn's disease

Agitation of Alzheimer's disease

Nail patella

Post-traumatic stress disorder (PTSD)

Obsessive compulsive disorder (OCD)

Arthritis

Rheumatoid arthritis

Spinal cord injury

Colitis

Inflammatory bowel disease

Ulcerative colitis

Parkinson's disease

Tourette's disease

Autism

Chronic pain

Cerebral palsy

A chronic or debilitating disease or medical condition or its treatment that produces one or more of the following:

Cachexia or wasting syndrome

Severe and chronic pain

Severe nausea

Seizures (including but not limited to those characteristic of epilepsy)

Severe and persistent muscle spasms (including but not limited to those characteristic of multiple sclerosis)
Florida
In 2014, Florida introduced Amendment 2, which sought to legalize marijuana for medical purposes. Even with almost 90% support of medical marijuana, the measure did not pass until 2016 by a margin of 71.3%. As of June 23, 2017, Governor Rick Scott signed into law Senate Bill 8A, the implementation bill for Amendment 2. Still, qualified patients could not purchase or possess whole flower products up until 2019.
An individual may qualify as a medical marijuana patient if his or her doctor certifies that the individual suffers from one or more of the following conditions:
Cancer

Epilepsy

Glaucoma

HIV/AIDS

Crohn's disease

Parkinson's disease

Multiple sclerosis (MS)

Medical conditions of the same kind or class as or comparable to those above

Post-traumatic stress disorder(PTSD)

Amyotrophic lateral sclerosis (ALS)

A terminal condition diagnosed by a physician other than the qualified physician issuing the physician certification.

Chronic nonmalignant pain caused by a qualifying medical condition or that originates from a qualifying medical condition and persists beyond the usual course of that qualifying medical condition.
On March 18, 2019, Gov. Ron DeSantis signed SB 182 into law, repealing the ban on smoking medical marijuana. Patients and their doctors now have greater access to administer medical marijuana and to decide for themselves which mode of administration is best for them. SB 182 also allows patients to receive up to 2.5 ounces of whole flower cannabis every 35 days as recommended by their doctor.
While Florida is one of the newer states to have legalized the use of medical marijuana, the convenience of obtaining your medical marijuana ID card has allowed its market to soar to the top. People who have a qualifying condition can easily book an appointment with a licensed Florida Medical Marijauana Doctor to start their journey to alternative relief. Start the process of becoming a Florida medical marijuana patient today completing our online eligibility survey.
*FOR PHOTO: Editorial credit: Leigh Trail / Shutterstock.com
https://bdsanalytics.com/new-report-global-legal-cannabis-markets-to-grow-36-in-2019-despite-2018-challenges-to-break-40-billion-by-2024/
https://www.cnbc.com/2016/02/19/10-top-rated-states-for-medical-marijuana.html
https://www.michigan.gov/lara/0,4601,7-154-89334_79571_83746-449306–,00.html
https://www.ncsl.org/research/health/state-medical-marijuana-laws.aspx
https://cannabis.ca.gov/medical-marijuana-identification-card-program/
https://www.doh.wa.gov/YouandYourFamily/Marijuana/MedicalMarijuana/PatientInformation/QualifyingConditions
https://www.colorado.gov/pacific/cdphe/qualifying-medical-conditions-medical-marijuana-registry