How to Make Medical Marijuana Part of Your Self-Care Routine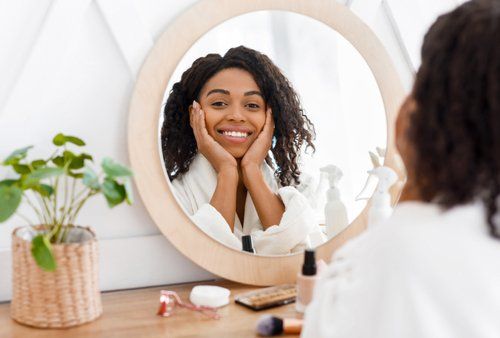 Life gets stressful sometimes, especially during a pandemic, and it is easy to get caught up thinking about everything. To keep up with all of the commotions, most people do not think twice about putting their self-care on the back burner. But no matter how fancy the term may sound, self-care is critical for our physical, emotional, and mental health.
Medical Marijuana and CBD oils are a great addition to add to anyone's self-care routine. If you are interested in getting your Florida Medical Marijuana Card, take this quick pre-qualifying survey to see if you are eligible for a recommendation. Our staff of compassionate and educated physicians is here to help answer your questions and address any concerns you might have about becoming a Florida Medical Marijuana patient.
For some, "self-care" could be something as simple as getting enough sleep, drinking a cup of water when you wake up or taking a minute to focus on your breathing. Simple things that keep our physical health taken care of can impact our mental health as well.
Sleep Better with Medical Marijuana
According to the National Sleep Foundation, 50 to 70 million U.S. adults experience a sleep disorder. About 10 to 15 percent of adults will deal with chronic insomnia, and 30 to 40 percent of the population will experience insomnia at some point. Sleep is essential for maintaining our mental and physical health, yet it eludes many adults.
Whether you suffer from a chronic sleep disorder or you are having trouble sleeping after a stressful event, marijuana might be a good option for you. Choosing the right strain of marijuana is an essential part of getting a good night's sleep. Marijuana contains many chemicals that help produce the entourage effect, which also contributes to the feeling produced. Each strain has a unique terpene profiles which offers different results, so it is important to get an indica product.
Indicas are typically more relaxing, anxiety-reducing, and pain-relieving. These are great options to choose if you are looking for a better night's sleep because they will help you unwind and ease into a deep slumber. Strains that are available in Florida for qualified patients that might help with sleep are:
Available at: Trulieve
Available at: Curaleaf
Available at: Fluent, Columbia Care, Curaleaf, Surterra, MedMen, and Trulieve.
Available at: MUV, Curaleaf, RISE, and Harvest.
Sleep deprivation can have a significant impact on your health. It can weaken your immunity, cause issues with memory and concentration, and can cause high blood pressure. It is imperative to get a full night's sleep in order to stay healthy and happy.
Wake Up Energized with Cannabis
After getting a restful night's sleep, it can be troubling getting out of bed in the morning. Luckily, cannabis can help with that too! While coffee is always an option to get you up and moving, it can cause a lot of health issues in exchange. Terpenes such as Pinene and Limonene can help users find energy and motivation, and can even positively affect a person's focus – without the risks that come along with caffeine.
The best strains to start your day that are available in Florida are:
Available at: MUV, Curaleaf, Fluent, and Trulieve.
Available at: MUV and Columbia Care
Available at: MUV, Curaleaf, Fluent, and Trulieve.
Available at: MUV
Available at: MUV, Trulieve, and Liberty Health Sciences.
Starting your morning off on a good note is an important part of a person's self care routine because it helps set the mood for the rest of the day. Wake up with a purpose, drink a tall glass of water, and find a strain that will get you excited for the day ahead.
Exercising is Self Care
Now that you've had a great night's sleep and woke up ready to take on the day, it is important to exercise. Regular exercise can improve a person's physical health, decrease the risk for serious health conditions, and help them feel better emotionally. When we are stressed out, our bodies release more and more stress hormones.
Physical activity can also improve your blood flow and your body's ability to use oxygen, which have a direct effect on your brain. Exercise also increases your brain's production of endorphins which are the "feel-good" neurotransmitters that are responsible for the sense of well-being and euphoria that many people experience after exercise.
While many people think that marijuana makes a person lazy, it is actually the opposite. Medical Marijuana products have shown to reduce pain and inflammation and increase motivation, helping people get moving again.
The following are strains that are good to use before and after exercising that are available in Florida:
Available at: MUV
Available at: MUV, Trulieve, and Liberty Health Sciences.
Available at: MUV
Available at: MUV, Trulieve, and Liberty Health Sciences.
Available at: MUV
During stressful times, physical activity can help take your mind off your worries. The repetitive motions involved in exercise promote a focus on your body, rather than your mind and by concentrating on the rhythm of your movements, you can experience many of the same benefits of meditation while working out. By adding a good marijuana strain into your exercise routine, you can get the most out of your workout.
Cannabis can be a great addition to anyone's self-care routine for more than just reasons than listed above. If you are interested in seeing how it can positively affect your life, book an appointment with one of our many Florida Medical Marijuana Doctors located throughout the state.
Emma Collard is the Community Relations Manager at DocMJ. She has been in the cannabis industry for almost 4 years and has been blogging for two. She enjoys traveling, spending time with her dog Ollie, and helping people understand cannabis as medicine.