Marijuana Edibles in Florida: Everything You Need to Know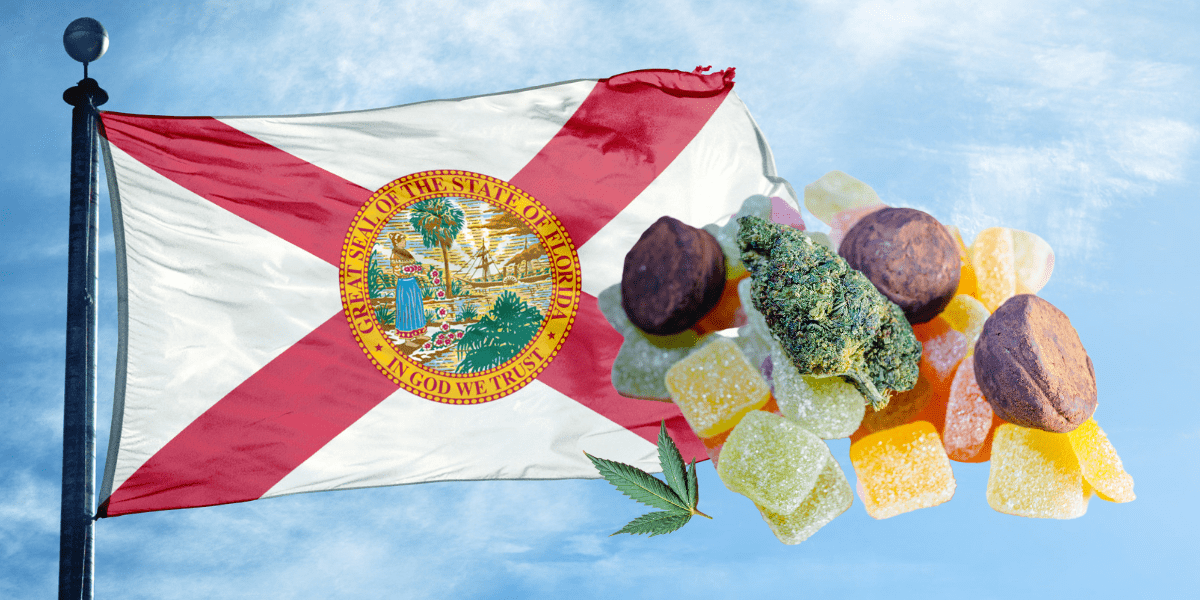 Patients in Florida have been legally permitted to use medical marijuana since the Compassionate Use Act in 2014 was passed. Two years later, Trulieve became the first medical marijuana treatment center (MMTC) to provide patients with cannabis products.
Smokable medical cannabis was legalized on March 18, 2019 in Florida. However, it was not until August 26, 2020, that edible cannabis products were legalized by Florida's medical marijuana program. That meant qualified patients could purchase edible products for medical use. Before that period, patients could only consume cannabis through tablets, capsules, and tinctures.
Before the laws changed, possession of medical marijuana edibles may have resulted in a third-degree felony for quantities that exceeded twenty (20) grams. Patients with a Florida marijuana card can explore another intake method that may help them reach their symptom management goals.
What Are Marijuana Edibles?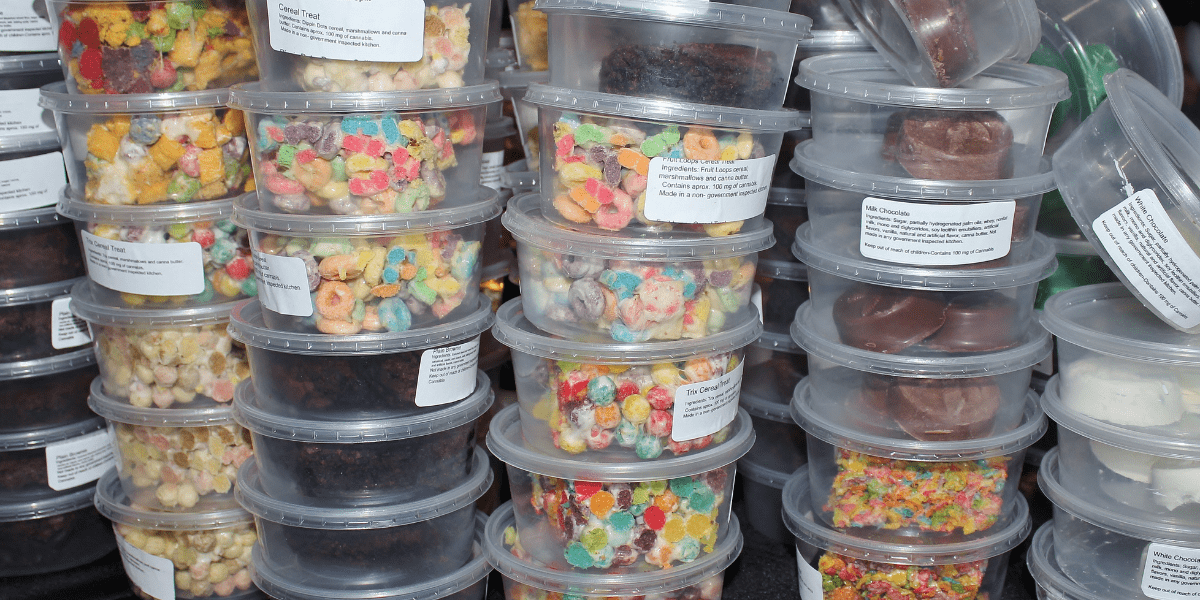 Cannabis edibles are any type of medical marijuana that is consumed and absorbed through the digestive tract. However, they are differentiated from capsules or tablets. When you buy edible marijuana, you have a variety of different options.
Cannabis edibles in Florida must contain cannabis oil only. They may not contain raw plant material. This helps ensure accurate measurement of THC and other cannabinoids in the edible product.
Like other types of medical cannabis, you can choose from Indica, Sativa, or hybrid edibles. There are also different potencies available, with minor cannabinoids (CBG, CBN) and cannabidiol (CBD) ratios.
Your DocMJ cannabis healthcare provider can discuss suggestions tailored to your symptoms and needs. You may also ask your marijuana doctor for ideas about specific strains and potencies that may work best for you.
What is the Maximum Potency of Florida Edibles?
On August 26, 2022, the Florida Department of Health (DOH) passed an emergency order that restricted the quantity of cannabis that medical marijuana patients could buy. The maximum daily dose of edible marijuana product a patient can buy is 60 mg.
Per serving, Florida edibles must not exceed 10mg of tetrahydrocannabinol (THC) per serving. Containers with multiple servings must not exceed 200mg of THC to be legally sold by a Florida cannabis dispensary.
Cannabis Edible Labels
Edible marijuana laws in Florida require that packaging provides exact potency and recommended serving size. The edible products are plainly packaged, and unlike recreational cannabis products available in other states, they may not resemble any non-cannabis candy or product.
Patients with a valid medical marijuana card notice that the packaging is very basic for edible marijuana sold in dispensaries. Labels and packaging are required by Florida state law to be sealed and plain white or opaque, with no images of cannabis visible on the labels or containers.
What Types of Edible Medical Marijuana Products Are Available in Florida?
If you have your Florida medical marijuana card, you may be curious about buying and eating cannabis edibles. Some people also create their own edibles at home.
When you visit any one of the licensed Florida dispensaries, they will have a variety of different types, including:
Lozenges or Hard Candies
If you are ready to purchase edibles, you may want to try medical marijuana lozenges or candies. Each portion may be individually wrapped, or they are typically sold in multi-serving packages. These hard candies melt in your mouth and can be sweet (confectionary) or sugar-free.
Gummies (Gelatins)
Gelatins, or cannabis gummies, are by far the most popular of all medical marijuana edibles. And that is for a good reason. Gummies do not have to be refrigerated; they are shelf-stable and convenient to consume. There are also a variety of flavors to choose from.
Cannabis Chocolates
Love the flavor of chocolate? Most patients enjoy purchasing chocolate confectionary edibles. They are a pleasant way to take each dose and are also available in sugar-free options for people who have glucose restrictions.
Baked Goods
When you vape or use cannabis tinctures or smokable flower regularly, you may want to change things up a little. Dispensaries also sell cannabis-baked goods, including cookies, brownies, breakfast bars, and other products.
Infused Drink Powders
Candies and gummies are not the only types of edible marijuana allowed in Florida. Some people don't want to consume a solid edible and prefer cannabis-infused beverages. You will find that medical dispensaries in Florida carry an assortment of dry powder mixes.
How Are Edibles Different Than Other Types of Cannabis?
Some patients prefer edibles, and they are the second most popular intake method for medical cannabis in Florida. Smokable cannabis flower is the top-selling medical cannabis route in the Sunshine State.
Edibles are popular among patients because they are metabolized differently than smokable cannabis. As the edible is absorbed through regular digestion, it can take up to ninety (90) minutes before the psychoactive and physical effects of an edible may be felt. In contrast, smokable cannabis is absorbed through the lungs and directly into the bloodstream, and the onset of the impact can take less than five minutes.
Whether used for pain relief, anxiety, epilepsy (muscle spasms), conditions like amyotrophic lateral sclerosis (ALS), and more, edibles last longer than other routes. The effects of one cannabis edible may be felt for 5-7 hours after consumption.
Getting your MMJ Card to Legally Purchase Florida Edibles
Schedule your appointment today with one of our caring Florida physicians, and find out if you are eligible to apply for your medical card. Qualifying medical conditions are required.
With over 25 years of specialty training in Internal Medicine, as well as fellowship training in Functional and Sexual medicine, Dr. Maginso added Plant Medicine (Medical Marijuana) to her niche practice as of 2017. She is licensed in the State of Florida and attended the University of the East (UERM) in Quezon City, Philippines as well as the University of Medicine and Dentistry in Newark, NJ.
She joined DocMJ in 2019 to align with a known group of compassionate physicians that empower their patients to be better versions of themselves. Her favorite hashtag is #powerpassionperformance, using the combination of optimized bioidentical hormones, medical marijuana, plasma therapies, and sexual wellness.
She is an author, speaker and community advocate for Medical Marijuana, Sexual Health, and the empowerment of mature women.