Medical Marijuana and Child Custody in Ohio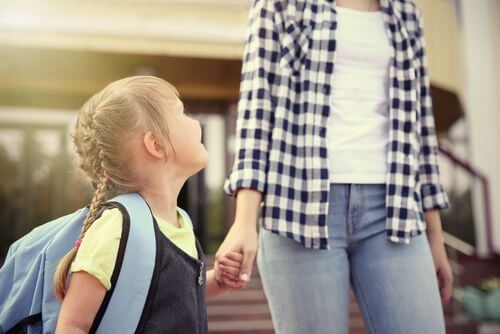 Medical Marijuana and Child Custody in Ohio
The legal status of medical marijuana, and therefore its users, has been a source of difficult questions. For patients who require medical marijuana but are going through substantial life changes, the questions can get even harder and more confusing. If you have any questions about medical marijuana, want to find out if you pre-qualify for a recommendation, or want to schedule a Telemedicine appointment with a certified Ohio medical marijuana doctor, DocMJ can help! Click 'Get Started' at DocMJ.com to start the process of becoming a legal Ohio medical marijuana patient today!
What is the Legal Status of Medical Marijuana in Ohio?
At the state level, medical marijuana is legal. This is due to House Bill 523 which went into effect on September 8, 2016 after being signed by then-governor John Kasich. The bill also included several caveats, such as giving employers the right to terminate employees if they test positive for marijuana, even if they are cleared for medical use, and disqualifying employees from worker's compensation if they were under the influence of marijuana at the time of the incident [1].
However, despite the house bill and subsequent medical marijuana program, marijuana of any kind is still federally illegal and a schedule I substance, meaning that the federal government considers it one of a class of "drugs, substances, or chemicals […] with no currently accepted medical use and a high potential for abuse" [2]. This scheduling includes all parts of the plants and their derivatives. Importantly, this law makes an exception for hemp, which is defined as the plant Cannabis sativa L. and any of its derivatives with a THC concentration of 0.3 percent of its dry weight or less. This was also laid out in the 2018 Hemp Farming, also called H.R.5485, which adds that "States and Indian tribes may regulate the production of hemp by submitting a plan to the Department of Agriculture".
So, medical marijuana is legal at the state level, but not at the federal level, and hemp is legal nationally, so long as it follows all of the established rules. This discrepancy can make some people uncomfortable with owning or transporting medical marijuana, even if they have a recommendation. In cases like this, it is important to know your rights as outlined by the Ohio State Code. If you are a registered patient, you may use and possess medical marijuana and any paraphernalia so long as it does not conflict with any other laws [3]. If you are a registered caregiver, you may use and possess medical marijuana and any paraphernalia on behalf of a registered patient or if you are also a registered patient [4]. Therefore, as long as all other rules and regulations are being followed, you are legally allowed to have medical marijuana in Ohio.
Medical Marijuana and Child Custody
Compared to the black and white laws of medical marijuana possession, the expected results of custody hearings are much less straightforward. It can also be an emotionally draining and difficult time for all involved. There are many laws and regulations governing custody hearings, but it is ultimately up to the court to make a ruling that is in the best interest of the child.
To start, Ohio has adopted the Uniform Child Custody Jurisdiction and Enforcement Act (UCCJEA), which itself lays out many regulations regarding interstate child custody. These regulations include that litigation should occur in the child's home state and that the court of the child's home state, once it has made a determination, will keep jurisdiction until the child and both parents no longer reside in the state or the child (or the child and a parent) no longer have a "significant connection to the state" [5].
According to Ohio law, there is also an outline for determining shared parenting plans [6] and visitation rights regarding both parents and grandparents [7]. It is also made clear that both parents are held to equal standards regarding parental rights and responsibilities [8].
In regards to medical marijuana specifically, there are no laws outlining any changes in proceedings when one or both parents are registered patients or caregivers. However, as outlined in Chapter 3019; any criminal offenses that have resulted in the child being abused or neglected, whether either parent has been found to be responsible when the child had been found to be abused or neglected, or whether there is reason to believe that either parent has acted in a manner resulting in the child being abused or neglected can all impact potential rulings including parenting time, visitation, and which parent is named the residential parent.
These are important, as unsecured medical marijuana products may be viewed as putting a child in a dangerous situation, especially if the paraphernalia includes a heating element or easily swallowed components. In Ohio, an abused child is defined in part as, " (a child who,) Because of the acts of his parents, guardian, or custodian, suffers physical or mental injury that harms or threatens to harm the child's health or welfare" [9] and a neglected child as "Who, because of the omission of the child's parents, guardian, or custodian, suffers physical or mental injury that harms or threatens to harm the child's health or welfare" [10].
So, while being a medical marijuana patient does not itself cause any wrongdoing in the eyes of the law, it is still a big responsibility with consequences if it is not treated as such. Because of this, the best possible thing to do is keep all marijuana products clearly labeled and safely kept away from children. Any tinctures, edibles, or food or drink made with medical marijuana should be marked as such and placed as far as possible from any food or medicine that may be used by the child. If possible, the amount of marijuana owned at any time should be minimized and it should be made clear that it is only used for medicinal purposes and as infrequently as possible. This does not mean that you need to stop using medical marijuana, especially if you have found success, just that it should be used as responsibly as possible to reduce any possible misuse.
Furthermore, if you are currently employed and are not aware of your employer's rules regarding marijuana use, try and find an official document or statement outlining their stance, as Ohio law gives them the right to choose how they accommodate medical marijuana use or if they allow it at all. In all cases, it is a good idea to speak with a certified medical marijuana doctor regarding your needs and rights.
In Conclusion
The laws regarding medical marijuana use can be very difficult to understand, leading to even more stress on top of a possible child custody case. As an Ohio resident, you do have legal access to medical marijuana, and the use of medical marijuana cannot in itself cause negative consequences in court cases. However, if medical marijuana products are handled irresponsibly or dangerously, similarly to other pharmaceuticals, it may be seen as child abuse or neglect in the eyes of the court. If you have any questions about medical marijuana, DocMJ can help find a certified physician near you! We offer online bookings through our website and a super-fast eligibility survey that can let you know instantly if you prequalify.
Resources
[1] http://codes.ohio.gov/orc/3796.28v1
[2] https://uscode.house.gov/view.xhtml?path=/[email protected]/chapter13&edition=prelim
[3] http://codes.ohio.gov/orc/3796.22v1
[4] http://codes.ohio.gov/orc/3796.23v1
[5] http://codes.ohio.gov/orc/3127#:~:text=Chapter%203127%3A%20UNIFORM%20CHILD%20CUSTODY%20JURISDICTION%20AND%20ENFORCEMENT,similar%20to%20the%20act%20adopted%20by%20another%20state.
[6] http://codes.ohio.gov/orc/3109.04v1
[7] http://codes.ohio.gov/orc/3109.051v1
[8] http://codes.ohio.gov/orc/3109.03v1
[9] http://codes.ohio.gov/orc/2151.031