A Guide to Renewing Your Ohio Medical Marijuana Cards UPDATED 05/12: Due to COVID-19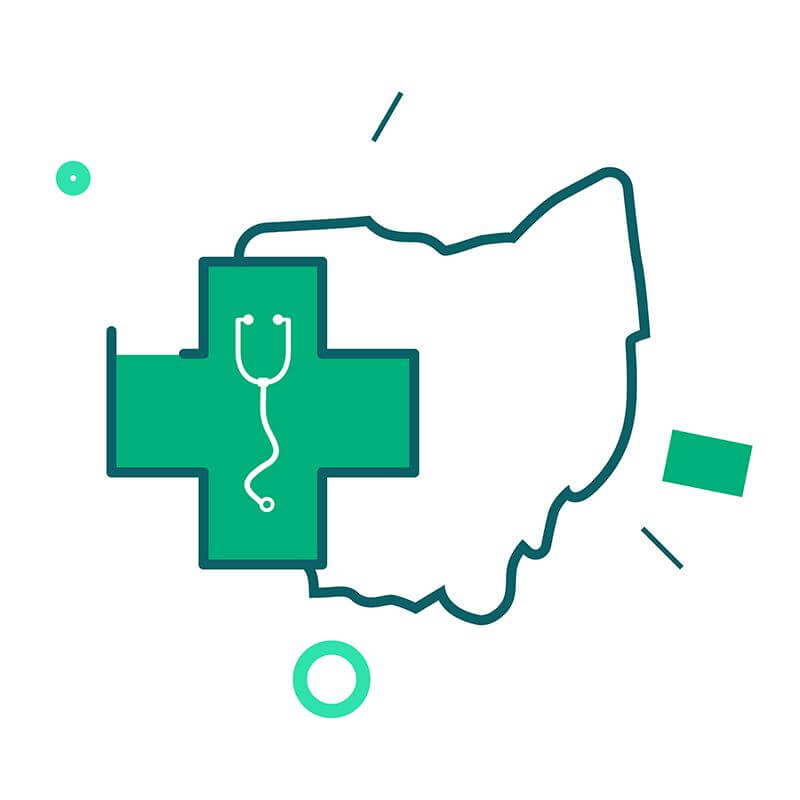 UPDATED 05/12: Due to COVID-19, the State Medical Board of Ohio is temporarily allowing for Telemedicine visits for new medical marijuana recommendations and renewals. Get approved for your Ohio medical marijuana card over the phone today! Schedule your Telemedicine exam at DocMJ.com or call (877) 899.3626.
A Guide to Renewing Your Ohio Medical Marijuana Card
Most patients would agree that it would be great to get their medical marijuana card and not have to worry about it again. However, in most states, the laws that govern expiration dates typically allow the card to be valid for one year. This is because monitoring authorities must ensure medical marijuana is being used in a responsible manner consistent with the patient's medical condition. Adjustments to their recommendation may be necessary, such as when a patient's condition has improved. In short, patients must be evaluated to ensure medical marijuana continues to be a necessity.1
Medical Marijuana (MMJ) is used to treat a number of qualifying conditions. You can find out if you pre-qualify for a recommendation in just two steps! First, Take our eligibility survey. Once qualified for an in-person exam, you'll receive scheduling instructions to see one of our Ohio Medical Marijuana Doctors. Completing the survey takes only 5 minutes. Find out if you pre-qualify for a medical marijuana recommendation today!
Patient & Caregiver Registration Expirations
Registrations for medical marijuana patients and caregivers are valid for one year, from the day they are issued to the last day of the month in which they are issued. Registrations for patients diagnosed with a terminal illness will expire after six months.2 Renewing a medical marijuana card is simple but requires some knowledge. Read on to learn more about how to renew a medical marijuana card in Ohio.
Renewing an Ohio Medical Marijuana Card
The first step to renewing a medical marijuana card registration is to visit the Ohio Patient & Caregiver Registry,3 also known as the "OHMM Registry." Registrants need the login created when first obtaining a medical marijuana card, which is an email address and a password. Those who may have forgotten their password should click the "reset password" link to receive instructions via email about obtaining a new password. Patients may log in to the OHMM Registry as soon as 90 days before the expiration date located on the registry card. It is important to note that, before completing the online renewal form, patients must visit their recommending physician.
Second, patients should click the red button labeled "RENEW CARD" to pay the registration renewal fee. This button will only be available once the recommending physician renews or issues a recommendation within the 90 day period prior to card expiration. For caregivers, this button automatically appears once within the 90 day period. The State of Ohio Board of Pharmacy accepts Visa, MasterCard & Discover.
Finally, once the renewal fee has been paid, patients will be directed to their registry profile page where, on the left side of the page, a photo of their medical marijuana card with the new expiration date will appear.
For any questions regarding registration renewals, patients may contact the Ohio Medical Marijuana Toll-Free Helpline at 1-833-4OH-MMCP (1-833-464-6627) or contact them via email at MMCPRegistry@pharmacy.ohio.gov.4
Is Medical Marijuana Right for Me?
Whether medical marijuana is right for you depends on many factors. Our caring staff of Ohio Medical Marijuana Doctors is ready to evaluate your condition. If you feel you have a condition that is treatable with medical marijuana, the first step is to take our eligibility survey. In just 5 minutes, you could pre-qualify for a Ohio medical marijuana recommendation. An Ohio Medical Marijuana Doctor will then determine if you qualify during an in-person exam. For more information, visit https://docmj.com/states/ohio-medical-marijuana-card/.