Strain Feature: Durban Poison Medical Marijuana Florida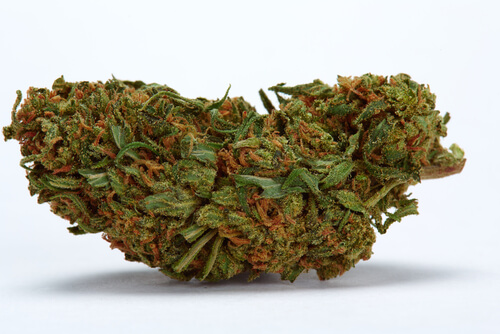 As close to a pure Sativa as one can get, Durban Poison Medical Marijuana is a phenotype originating from South Africa. It is a great daytime strain, with clear, functional effects that brings about creativity, sociability, and improves one's overall mood. This landrace strain is very energetic and is considered as one of the more pure-feeling Sativa varieties widely available on the market.
A landrace strain is a type of cannabis strain that has developed over centuries in a particular natural environment. Different cannabis cultivars that have grown, inbred and adapted to very specific geographical locations are pure cannabis strains.
Durban Poison Medical Marijuana first gained attention in the late 1970s when one of America's first international strain hunters, Ed Rosenthal, found it in the port city of Durban, South Africa. Eventually, he passed his strains down to Mel Frank, who then passed a few of these newfound "B" strains to "Sam the Skunkman" in Amsterdam and the rest was history.
Lineage
Durban Poison Medical Marijuana is a landrace strain from South Africa.
Potency
On average the THC percentage of Durban Poison Medical Marijuana ranges from 15%-25%. This can vary depending on the environment the plant is grown in.
Looks
Durban Poisons buds are chunky, round, and covered in a thick layer of trichomes when harvest ready.Color-wise, the Durban Poison strain has the classic marijuana sativa appearance, with bright, sometimes icy green buds and orange pistils and sprinkles of purple throughout.
Smell
Durban Poison has a strong, distinct smell which makes it stand out from any strain similar to it. It has notes of fruit that almost remind one of smelling sweet candy – almost like a combination of candied lemons and anise.
Flavor
The dominant taste of Durban Poison is earthy and sweet, with a hint of pine.
Terpene Profile
The main terpenes present in the Durban Poison strain are terpinolene, beta caryophyllene, alpha humulene, and limonene. This unique terpene profile, along with the other present cannabinoids and flavonoids, help determine the strain specific effect that are produced.
Effects
Because each individual has a unique endocannabinoid system, the effects of Durban Poison might be different for everyone. The following can be expected when using Durban Poison products:
POSITIVE EFFECTS
Uplifting.
Focus.
Creative.
Happiness.
Calming.
NEGATIVE EFFECTS
Dry eyes.
Dehydration
Dry mouth.
Paranoia.
Increased anxiety.
Due to its powerful cerebral effects, Durban Poison can cause paranoia for new consumers since it increases cerebral activity, causing some to get lost in their heads and over-analyze situations.
Medical Uses
The CBD content of Durban Poison is typically in the 1% or less range, making it not the best choice for patients looking to help conditions such as seizures or inflammation. However, the high THC percentage of Durban Poison is a great option for those looking to curb physical pain and mental health disorders. Those who are dealing with stress, anxiety, and depression can benefit from this strains ability to calm down the mind while also giving a boost of motivation.
How To Find It
If after reading this you believe Durban Poison is a strain for you and you are a qualified patient in Florida, you can find it in a few different Medical Marijuana Treatment Centers (MMTC). The following MMTC's offer Durban Poison products:
Curaleaf: Durban Poison Vape Cartridge.
Fluent: Atlas THC Syringe, Atlas Vape Cartridge, Atlas Flower, Atlas Black Vape Cartridge, Atlas Black THC TIncture.
Sanctuary Medicinals: Durban Poison Flower.
Trulieve: Durban Poison TruPod
VidaCann: Durban Poison Flower
Getting a Florida Medical Marijuana Card
In order to be able to legally use Durban Poison products in Florida, you must first have your Medical Marijuana Card. By law, the following requirements must be met in order to be approved by the state's Office of Medical Marijuana Use:
A Qualified Patient Must:
Be a permanent or seasonal Florida resident
Be diagnosed with a qualifying medical condition by a qualified physician
Be entered into the Medical Marijuana Use Registry
Obtain a Medical Marijuana Use Registry Identification Card
Qualifying Medical Conditions:
Cancer
Epilepsy
Glaucoma
HIV/AIDS
Post-traumatic stress disorder (PTSD)
Amyotrophic lateral sclerosis (ALS)
Crohn's disease
Parkinson's disease
Multiple sclerosis (MS)
Medical conditions of the same kind or class as or comparable to the others listed.
A terminal condition diagnosed by a physician other than the qualified physician issuing the physician certification.
Chronic nonmalignant pain caused by a qualifying medical condition or that originates from a qualifying medical condition and persists beyond the usual course of that qualifying medical condition.
If you are still unsure if you qualify for your Florida medical marijuana card, this survey will tell you if you could be eligible. To take the next step, book a risk-free appointment with a qualified Florida Medical Marijuana Physician.