Texas goodblend CannaBus Ride for Your Rights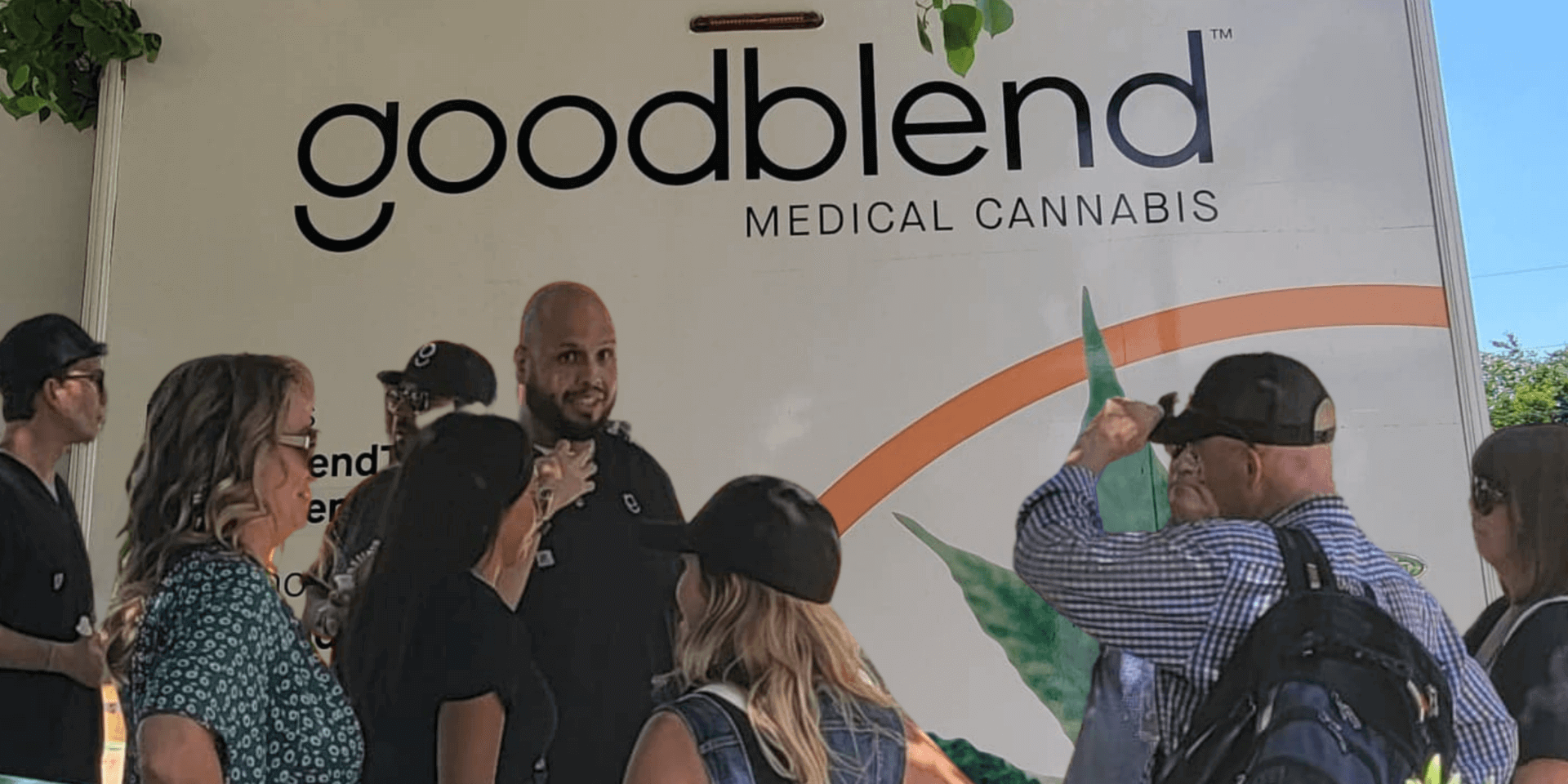 Living in the Lonestar State (Austin, Texas), I can share that patients are more than frustrated with the medical cannabis program. Texas has legalized medical marijuana, but it remains one of the most restrictive programs in the United States. This is why the goodblend CannaBus hit the road this fall.
Texas patients may receive a 'prescription' for medical cannabis when approved by a licensed physician. However, there are no retail dispensaries in the state to walk into. And patients are limited to medical cannabis with a maximum of 0.5% by weight of THC.
Smokable types of medical cannabis (vape, flower, or concentrates) are banned in Texas. But other forms of low-THC medical cannabis products are available, including tinctures, gummies, and tablets.
Head north along Interstate Highway 75 and into Oklahoma, and it is a different world for patients. Oklahoma has more licensed dispensaries per capita than California. But in Texas, there are only four businesses licensed to grow, process, and provide medical cannabis to registered patients.
And goodblend is one of them. The medical cannabis provider operates ten pick-up locations for patients across the state of Texas. We learned that goodblend was driving a "CannaBus" and visiting major cities in Texas to promote awareness of medical cannabis for patients. And to advocate for an expanded medical cannabis program in the state of Texas.
Who Currently Qualifies for Medical Marijuana In Texas?
There are currently nine qualifying health conditions that would make a patient eligible to be prescribed medical cannabis through the Texas Compassionate Use Program (TCUP). Compared to other states, the qualifying health conditions in Texas are restrictive. Even after adding two additional conditions (Cancer and PTSD) in 2021.
Patients who have been diagnosed with one or more of the following health conditions may be approved for low-THC medical cannabis in Texas:
Intractable epilepsy
Multiple Sclerosis
Parkinson's Disease
ALS (Amyotrophic lateral sclerosis)
Terminal Cancer
Autism
Many Seizure Disorders
Spasticity
An incurable neurodegenerative disease
PTSD
Some patients and providers in Texas would like to see the medical cannabis program expanded, to include other health conditions. Specifically chronic pain, anxiety, depression., and neuropathic pain (e.g. diabetic neuropathy).
Interview With goodblend on the 'CannaBus' Tour
When we heard that the goodblend 'CannaBus" was going to be in Austin, we had to meet up with their team. How often do you see an entire tour bus dedicated to cannabis education? We gave them a call and we were invited to visit and check it out.
I had the opportunity to meet Terrence Baugh, a Patient Advocate at goodblend, and ask him a few questions about their educational initiatives.
What is the goal of the "Ride for Your Rights" and what does goodblend hope to accomplish?
"Our goal is to energize those who are already aware of medicinal cannabis in the state of Texas. And to educate those who aren't aware, to make sure that they are in the know. And to work across all party lines to influence decision-makers who can make lasting change with medical marijuana here in Texas."
What cities are you planning to visit between now and election day?
"Good question. There will be eight city stops in total. We planned to visit San Angelo, Abilene, the Fort Worth Marijuana March, and Freedom Festival, and from there we'll visit Dallas, Nacogdoches, then Houston, San Antonio, and Killeen."
What makes goodblend different than other dispensaries?
"We pride ourselves on making the patient experience a stellar one. In fact, we make it very simple for them to pick up their medication at multiple [locations] across the state. So if they want to pick up their medicine after ordering, they can do that. Or they can get free delivery to their home for any order over $200."
How many patients does goodblend provide medical cannabis for?
"We currently serve over 7,000 patients across the state of Texas. We are in all the major cities. You can find us in Austin, Dallas, Houston, and San Antonio. But then we are also in some outlying areas like Wichita Falls, and Nacogdoches. We try to make it as convenient as possible by having multiple pick-up locations in each area. That way patients don't have to travel far to get their [medical cannabis] products."
Finding the CannaBus at a Texas City Near You
If you are a resident of Texas, follow goodblend and learn where you can meet up with the 'CannaBus' and get some free information. You can also learn how to get involved to advocate for medical cannabis reform and further expansion of the patient program in Texas.