Understanding Ohio's Marijuana Laws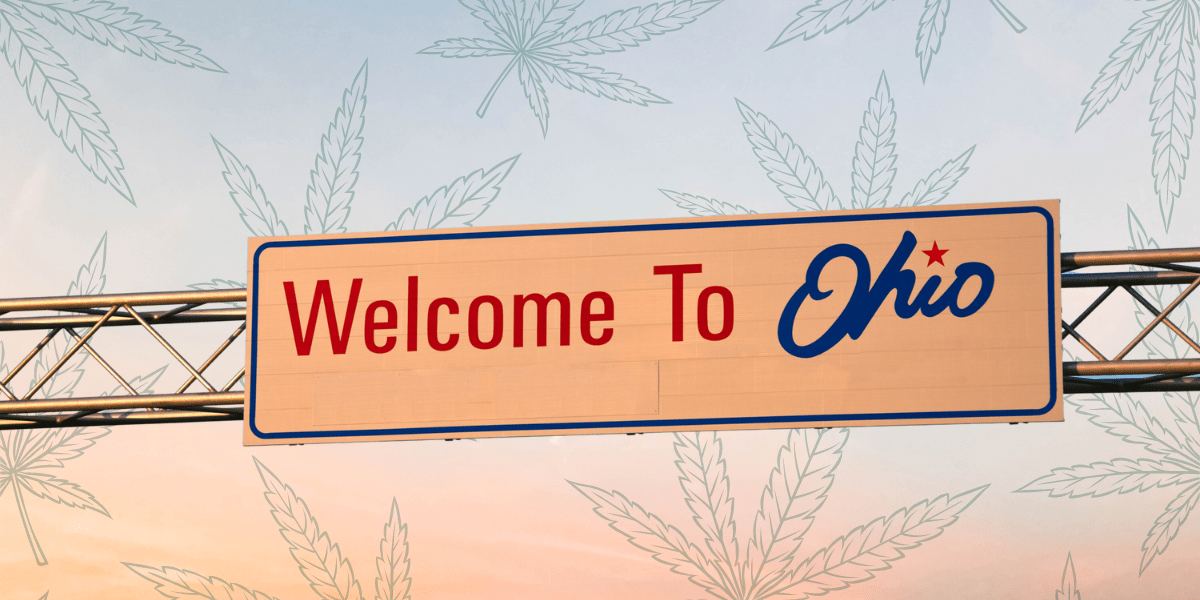 The Buckeye State is known for many things, including being the birthplace of modern aviation and the home of the Rock and Roll Hall of Fame. Ohio has approximately 11.75 million residents.
According to a recent Ohio Medicaid Assessment Survey (OMAS), 47.8% of Ohioans aged nineteen (19) years or older have been diagnosed with at least one chronic disease or health condition. That represents approximately 1 in 5 residents or 18% of the population.
When you are exploring medical marijuana to help with symptom management, you want a doctor that listens and cares. That is what makes DocMJ different. Since 2016, our physicians have provided care and support for almost 100,000 patients nationwide.
If you live in Ohio and are interested in learning more about medical marijuana, DocMJ in Toledo can help. We provide telemedicine cannabis healthcare evaluations to help patients take the first step to get an Ohio medical marijuana card.
In Ohio, the most common chronic diseases that patients are diagnosed with include arthritis, asthma, coronary heart disease, congestive heart failure, diabetes, hypertension, heart attack, and stroke.
Ohio also has strict regulations for prescribing and dispensing opioid medications for patients. No more than five consecutive days may be prescribed for minors, and a maximum of seven days of opiate pain medications can be provided to adult patients.
Ohio medical cannabis is a legal option for patients with chronic health conditions and debilitating symptoms. Let's learn more about the cannabis laws in Ohio and the requirements to get an Ohio medical marijuana card.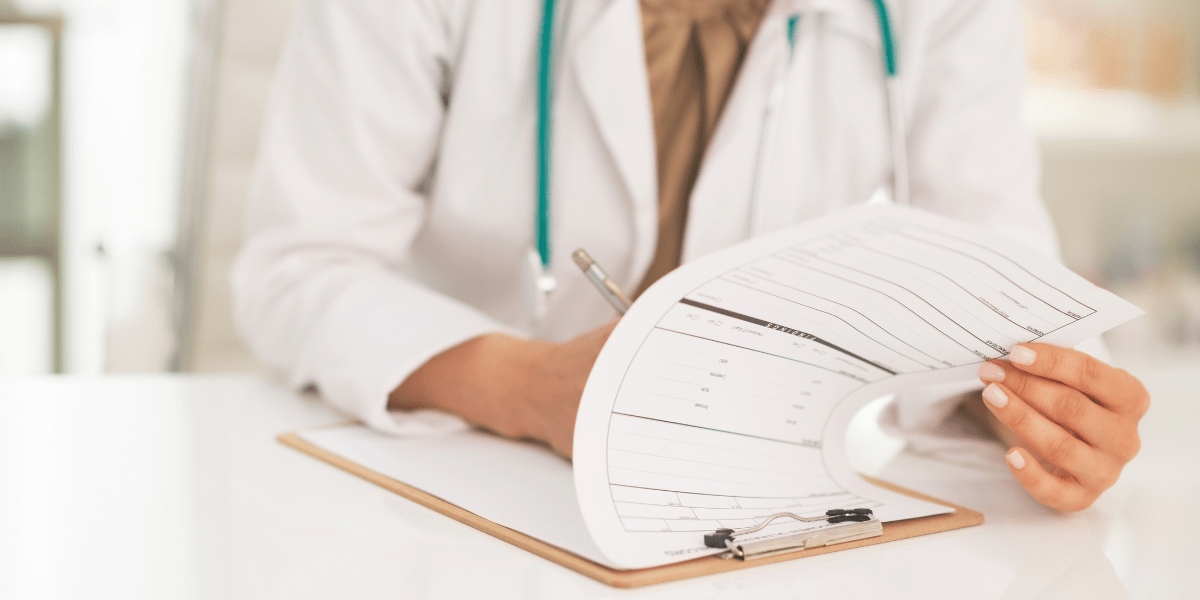 Is Marijuana Legal in Ohio?
On September 8, 2016, medical cannabis was legalized when Ohio HB 523 was signed into law. But cannabis reform in Ohio began much earlier. Since 1975, the possession of up to 100 grams (or roughly 3.5 ounces) has been decriminalized.
Recreational or adult-use marijuana is not legal in Ohio, however. Patients must be approved and registered with the Ohio Medical Marijuana Control Program to get a medical marijuana card and purchase cannabis products from a dispensary.
Ohio Marijuana Laws in 2023
Any patient eighteen (18) years of age or older in Ohio that has been diagnosed with at least one qualifying medical condition is eligible to apply for a medical marijuana card. A consultation with a licensed practitioner is required to apply for an Ohio medical marijuana card.
The qualifying diagnosed health conditions for medical marijuana in Ohio are:
HIV/AIDS.
Amyotrophic Lateral Sclerosis (ALS).
Alzheimer's Disease.
Cachexia.
Cancer.
Chronic Traumatic Encephalopathy.
Crohn's Disease or Inflammatory Bowel Disease.
Epilepsy or Seizure Disorder.
Fibromyalgia.
Glaucoma.
Hepatitis C.
Huntington's Disease.
Multiple Sclerosis (MS)
Chronic Intractable Pain.
Parkinson's Disease.
Post-Traumatic Stress Disorder (PTSD).
Sickle Cell Anemia.
Spasticity.
Spinal Cord Disease.
Terminal Illness.
Tourette Syndrome.
Traumatic Brain Injury (TBI).
Ulcerative Colitis.
At your appointment with an Ohio marijuana doctor, you can discuss your health conditions and symptoms. The physician will determine if you qualify for a medical card and develop a suggested marijuana treatment plan to help you reach your wellness goals.
Marijuana Possession in Ohio
Ohio has not legalized recreational marijuana use. That means any Ohio resident who does not have a medical cannabis card but possesses cannabis can face criminal charges. The penalties vary depending on the quantity of cannabis products in possession for personal use or sale and trafficking.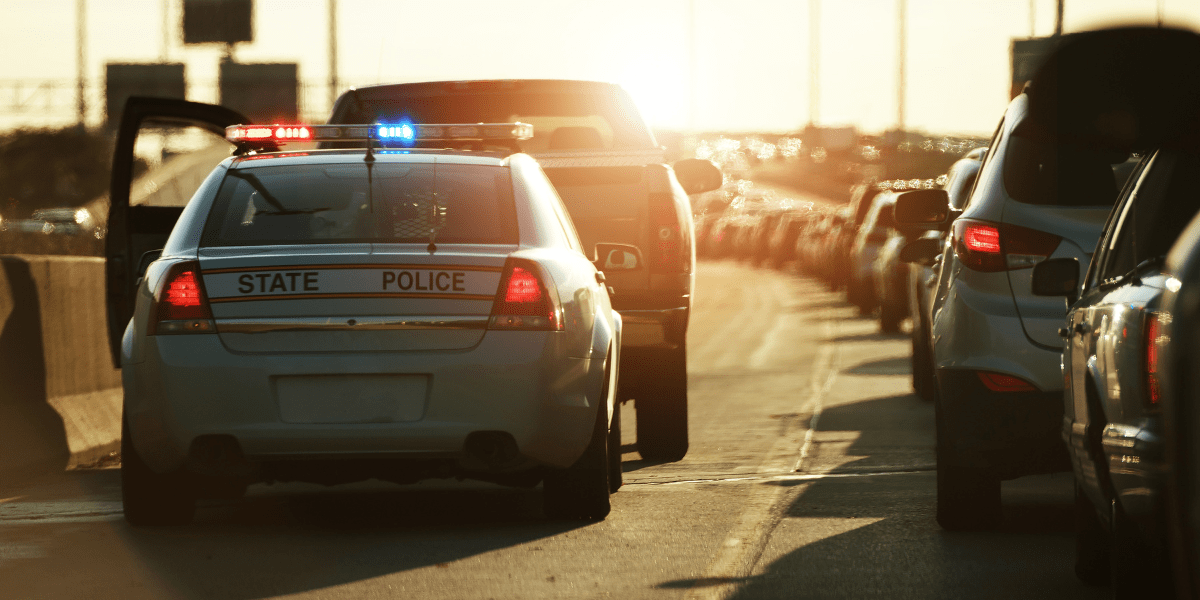 The criminal penalties for non-medicinal use of cannabis in Ohio are:
Less than 100 g could result in a minor misdemeanor charge, with a fine of $150.
100-200 g is a misdemeanor punishable by thirty (30) days in jail and a $250 fine.
200-1000 g is a felony punishable by one year in jail and a $2,500 fine.
1000-20,000 g is a felony punishable by 1-5 years in jail and a $10,000 fine.
20,000-40,000 g can result in a felony punishable by a minimum of 5-8 years in jail and a $15,000 fine.
More than 40,000 g carries a penalty of a minimum of 8 years in jail and a $20,000 fine.
The legal consequences for cultivating cannabis are identical to the penalties for possession in Ohio. Hash and concentrate possession carry similar criminal penalties, and possession of paraphernalia is a $150 fine and driver's license suspense from six months to five years.
It is a second-degree felony offense to bring cannabis into the State of Ohio. Purchasing cannabis from another state and traveling to Ohio can result in a marijuana trafficking charge. Depending on the quantity of cannabis, it may also result in a third-degree felony or a fourth-degree felony, with severe consequences.
What Kind of Medical Marijuana Can Patients Buy?
In Ohio, all types of medical cannabis are legalized. Patients can rely on recommendations from their Ohio marijuana doctor to determine appropriate potencies and the best routes for administration.
A visit to a local licensed dispensary will provide access to other intake routes for medical marijuana, including:
Tablets and capsules.
Cannabis flower.
Edibles.
Lotions and topical creams, or ointments.
Cannabis vape oil.
Transdermal medical cannabis patches.
Concentrates (rosin, resin, and wax). *
Patients must present their Ohio medical marijuana card and another form of government photo identification (i.e., driver's license) to purchase cannabis products at a dispensary.
Some of the most popular strains of medical cannabis cultivated and processed in Ohio include:
Willie's Reserve Larry Cake.
White Hot Guava.
D Star.
Animal Fire OG.
Mac #7.
Grapefruit Sour Dream.
Sweet Rylando.
Tokyo Sunset.
Ice Cream Cake.
The types of strains that are available vary by location. Patients should research online for certain strains or call dispensaries to find out if they regularly cultivate and sell the strain you are looking for.
*Concentrates are limited to patients with a specialized recommendation.
How Much Cannabis Can Ohio Patients Buy at Dispensaries?
Ohio has a unique method of determining how much medical marijuana a registered patient can buy. The limits are established based on a tier system. Initially, the tier system was confusing for patients about purchasing cannabis flower.
Limits were established based on the potency of the raw bud based on potency; 23% THC content or less fell under Tier I, and cannabis flower over 23% in potency was categorized as Tier II. But that also meant that many patients could not get their full 90-day supply of medical cannabis if they were purchasing plant material. And some patients, including individuals in compassionate or end-of-life care, had a cap of 10 ounces of flower to last for a 90-day period.
As of January 3, 2022, all medical marijuana flower sold has been put into the same Tier or category, which has made things easier for patients, and for dispensing and tracking product limits.
Changes to Purchase Limits for Medical Cannabis in Ohio
On April 17, 2020, the Ohio Board of Pharmacy established a new method to calculate a 90-day supply of medical marijuana for patients in the Administrative Code, sections 3796:7-2-04 and 3796:8-2-04.
On March 29, 2022, the purchase limits were updated to make it easier for patients to calculate the quantity of medical cannabis they are eligible to purchase. However, the amount of cannabis flower patients can purchase was unchanged.
90-Day Supply & 45-Day Fill Periods
Many patients choose to purchase medical cannabis in forty-five (45) day increments, which means a trip to the dispensary twice in a 90-day period. Both patients and caregivers are limited to a maximum dispensed amount of medical marijuana within each ninety-day period.
Dry Cannabis Flower: 9 oz. (254.7 g) of raw plant material.
Topicals: 26.55g of THC content in patches, lotions, creams, or ointments.
Edibles & Tinctures: 9.9g of THC content in oil, tincture, capsule, or edible form for oral administration.
Medical Marijuana Vaporization Oils: 53.1g of THC content in medical marijuana oil for vaporization.
Patients in the Ohio medical cannabis program have an allowance to purchase higher quantities of high CBD and Low-THC cannabis products. But the cannabinoid dose must fall within ± 10 % of the target dose.
If a patient purchases the maximum allotment of medical cannabis for the 45-day period, they must wait for the next period to begin before buying more. At any time during the 45-day period, the patient can purchase the established limit or a portion of the maximum amount of cannabis as required.
There is no rollover in terms of the quantity of cannabis that a patient may buy. Any unused purchase amounts expire or reset after forty-five days. Keep track of how much medical cannabis you have purchased and used, and visit your dispensary before the end of the 45-day period if you require your full allotment.
Hash and Cannabis Concentrates in Ohio
The maximum THC limit for marijuana flower in Ohio is 35%. However, cannabis concentrates with up to 70% THC content are legalized for patients. This is to accommodate patients with chronic conditions who may have developed a tolerance to THC. Or for patients in compassionate care or hospice.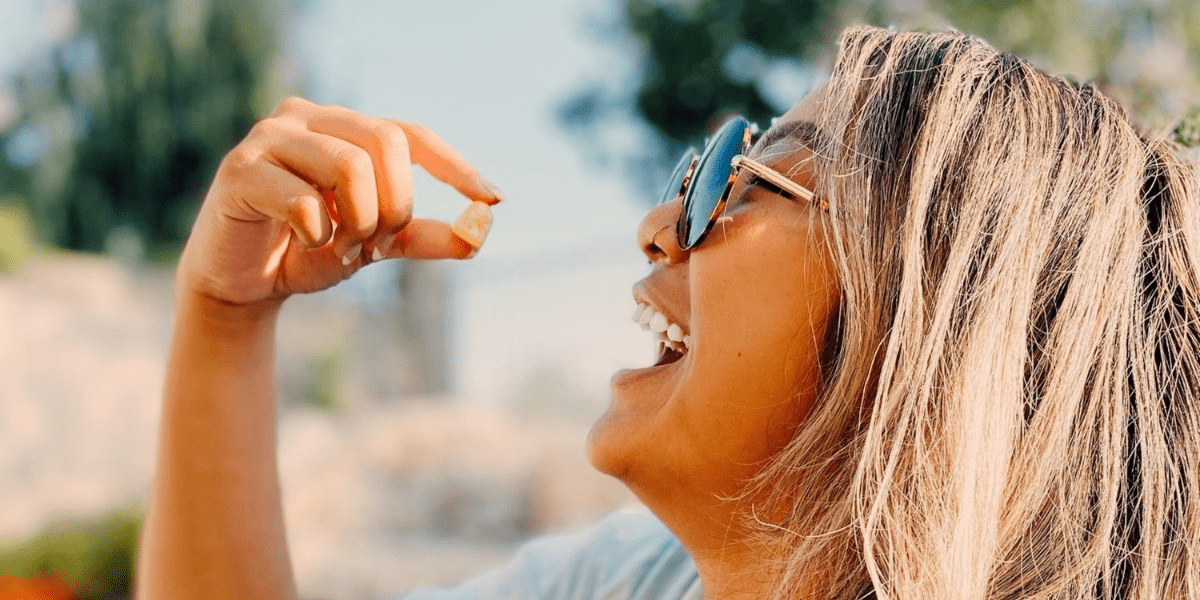 Products like resin, rosin, and wax are available from licensed cannabis dispensaries in Ohio. But they are reserved for patients who have a special medical use recommendation. Concentrates are limited to 65 and 7/10 grams of THC-concentrated oils.
The penalties for possessing up to ten grams of liquid hashish, or 50-1,000 grams of solid hashish, is a felony punishable by a $10,000 fine and a minimum incarceration of nine months to three years.
How Many Marijuana Dispensaries in Ohio?
As of March 21, 2023, there are sixty-eight (68) cannabis dispensary locations across the State of Ohio that have been issued certificates of operation. And 76 provisional dispensary licenses were issued in the state.
Patients began purchasing medical cannabis from Ohio dispensaries in April 2019. According to the Ohio Medical Marijuana Control Program, by March 30, 2023, sales of medical cannabis (since legalization) were $1,247,823,002. There have been 154,020 pounds of cannabis plant material sold at the cost of $20.03 per 1/10 oz and $7.08 per gram.
Manufactured cannabis products are more expensive, averaging $32.65 per unit sales average. Patients comment that Ohio has some of the highest prices for medical marijuana in the country. However, with more dispensaries and increased availability, the price is expected to drop for patients.
How Many Patients Have an Ohio Medical Marijuana Card?
Ohio laws for medical use are accommodating for patients. Many different qualifying health conditions can make a patient eligible to apply for an Ohio medical marijuana card.
According to the March 21, 2023 update from the Ohio Medical Marijuana Control Program, the registry has almost 350,000 participants:
346,582 registered patients.
21,028 patients who have Veteran status.
1,280 patients with Indigent status.
166,643 patients in compassionate care (terminal illness).
34,069 registered caregivers assisting patients.
Effective February 28, 2022, physicians provided 686,320 recommendations to patients. Some patients receive more than one medical cannabis recommendation, depending on their wellness needs.
If you are thinking about getting an Ohio medical marijuana card, you aren't alone. Hundreds of thousands of patients across your state have already become registered. And are using medical marijuana to help with symptoms of chronic pain, glaucoma, epilepsy, and other debilitating conditions.
Where Can You Consume Medical Cannabis in Ohio?
Patients with an Ohio medical marijuana card can consume cannabis products at home. Or at another private residence, with the consent of the owner. Patients living in Ohio may not consume cannabis in public or close to schools, daycares, or public parks.
Despite the fact that medical marijuana is legalized in Ohio, patients can still be charged with a felony offense if on federal property. Consuming or possessing cannabis in a State Park, government office, military base, or post office can result in a felony possession charge.
Driving Under the Influence (DUI) of Marijuana in Ohio
In Ohio, a 'DUI' is referred to as an 'OVI.' A driver who is under the influence of cannabis can be charged with more than one OVI offense in a single traffic stop and ticket. That means a higher probability of being successfully convicted for driving under the influence of marijuana in Ohio.
However, if a driver is found guilty of more than one of the four types of OVI in Ohio, the individual will only be charged with a single offense (not multiple counts). The four types of marijuana DUI or OVI in Ohio are:
Operating a vehicle under the influence of marijuana.
Operating a vehicle with a prohibited concentration of marijuana.
Operating a vehicle with a prohibited concentration of marijuana metabolite.
Operating a vehicle with a prohibited concentration of marijuana metabolite AND while under the influence.
The legal penalty for OVI in Ohio is a minimum of 3-6 months of incarceration and a fine of at least $3,675. The court may also order a three-day driver assistance program and can levy a term of driver suspension ranging from six months to three years.
Second-time OVI (DUI) marijuana offenses in Ohio carry a mandatory ten consecutive years of incarceration. Protect yourself and the safety of others on the road by staying home when you consume cannabis. Arrange for a sober designated driver, or call an UBER.
Aaron Bloom serves as the CEO, overseeing the mission and growth of DocMJ. Aaron's passion for improving patient's lives comes from his background in health care. For more than 20 years Aaron owned, operated, and represented traditional health care organizations. This experience created a passion for finding improved ways to relieve suffering. His goal as CEO is to work hard every day to bring relief to all patients who seek better health and wellness through the medicinal benefits of medical cannabis and evidence based alternative medicines.