Understanding Texas Marijuana Laws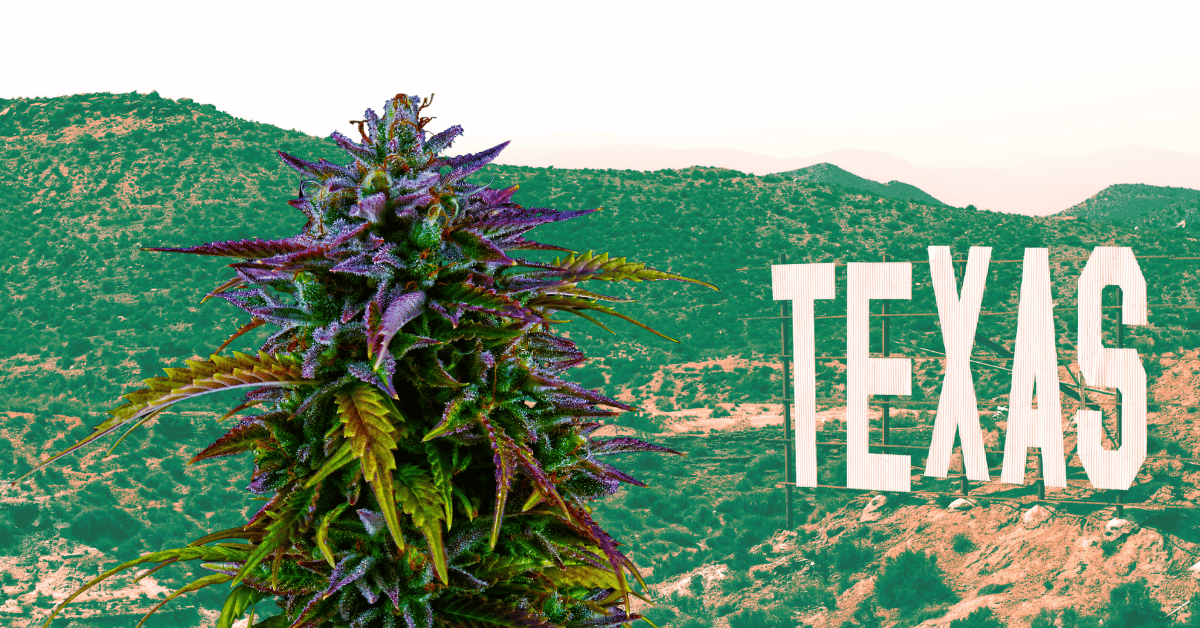 Patients living in Texas may not have the medical cannabis program they want. Compared to other states, Texas' low-THC program is not as accessible. For example, many common qualifying health conditions for legalized cannabis are prohibited in the Lonestar state.
If you would like to get a medical marijuana prescription for Low-THC cannabis in Texas, we can help. DocMJ provides telemedicine appointments to complete your physician evaluation in Texas, like our DocMJ office in South Houston. Our friendly physicians offer expert advice and guidance on using medical cannabis to reach your wellness goals.
Texas is home to approximately 1.4 million military veterans. When the Texas Compassionate Use Program (TCUP) was expanded with HB1535 on September 1, 2021, it added post-traumatic stress disorder (PTSD) as a qualifying health condition. Cancer was also added simultaneously, allowing more patients to try alternative health options legally.
Texas opted for a more restrictive and controlled medical cannabis program. But several new attempts exist to expand the medical cannabis laws and new legislation proposed.
If you live in Texas, here is everything you need to know about becoming a registered patient and getting a prescription for cannabis.
What Health Conditions Are Accepted for Texas Medical Marijuana?
When you compare the list of eligible health conditions for doctor-supervised cannabis in Texas versus other legalized states? Again, the list is very short. Some states have more than twenty-five qualifying health conditions.
As of January 2023, ten (10) qualifying health conditions can make a patient eligible to apply for a medical cannabis prescription. The official list of diagnosed conditions for medical cannabis in Texas are:
Amyotrophic Lateral Sclerosis (ALS)
Autism
Cancer
Epilepsy
Multiple Sclerosis (MS)
Seizure Disorder
Post-Traumatic Stress Disorder (PTSD)
Spasticity
An incurable neurodegenerative disease
A medical condition that has been approved to participate in a research program under the terms of Subchapter F, Chapter 487 of the Texas Health and Safety Code.
One of the conditions that many people wish was provided is chronic pain. At the time of writing, chronic pain is not an accepted qualifying diagnosis for medical cannabis. But patients with intractable pain due to neurodegenerative disease may still be eligible.
Some common neurodegenerative diseases include Alzheimer's Disease, Parkinson's Disease, Huntington's Disease, Spinal Muscular Atrophy, Spinocerebellar Ataxia, and others. But there are also rare diseases that are classified as neurodegenerative diseases. There are more than a total of one hundred (100) conditions that may qualify for medical cannabis in Texas.
What About Mental Health Conditions Like Anxiety or Depression?
Anxiety is also a common qualifying health condition that does not currently allow patients to meet the criteria for legal cannabis. However, anxiety may be a symptom associated with one of the other diagnoses, which may help a patient qualify for a Texas medical card.
How Long Does it Take to Get a Texas Medical Cannabis Card?
While everyone refers to it as a medical card, Texas is one of the few states that actually does not issue a medical cannabis ID card. If no medical card exists, how do people purchase cannabis from a medical dispensary in Texas?
The Compassionate Use Registry of Texas (CURT) is where patients approved for medical cannabis are registered with the state. Once the physician has provided the recommendation, the practitioner will create a prescription. The amount of cannabis and recommendations on THC potency will be included in the registry for the patient.
In Texas, the online prescription is confidential. It exists to allow Texas dispensaries to fill the prescription for medical cannabis according to the doctor's orders. You will never get a card in the mail, but you can log into your CURT patient profile. Through the patient profile in CURT, you will be able to see your orders from the physician (or your prescription) online and other information.
How Long Does it Take to Have Your Cannabis Prescription Approved?
Once the physician determines that a patient is eligible and may benefit from therapeutic medical cannabis, the prescription is entered right away. Sometimes, the same day. Patients can log into CURT to see an updated status.
Once the Compassionate Use Registry of Texas has received the prescription, the patient can then contact a local licensed dispensary to place an order. Dispensaries are located in most major cities across Texas, and many have satellite "will-call" or secure pick-up locations in between. This makes it easier for patients to get their prescriptions filled.
How Old Do You Have to be to Get a Texas Marijuana Prescription?
You must be eighteen (18) years or older when you schedule the doctor's appointment to apply. Having one (or more than one) of the medical conditions does not guarantee you will be prescribed cannabis in Texas, however. It is up to the physician's discretion to determine if it will be safe (and effective) for the patient.
Texas Medical Cannabis for Minors
The state of Texas does not currently have a caregiver program, like other medical cannabis programs in the United States. Both the minor and the parent must be listed on the initial application. But only the patient (child) is prescribed cannabis and is part of the Compassionate Use Registry of Texas.
Can You Get a Texas Marijuana Prescription on Probation?
There are currently no legal restrictions for patients who are serving probation. Texas residents currently on probation may apply for a medical marijuana prescription. However, they must get consent from their parole or probation officer first.
If you are a patient on the CURT, and you were briefly incarcerated and released, you may not purchase cannabis right away. Even if you are a registered patient, you must also get consent from your supervising probation officer.
Texas probation residents with a valid prescription for Low-THC cannabis can get into legal hot water if they do not get consent. And without permission from the probation officer, there is the potential to be charged with a new misdemeanor or felony offense for violating the terms of probation.
Are CBD and Delta-THC Products Legal in Texas?
After The Farm Bill of 2018, hemp-derived products were federally legalized. That means anyone in Texas can purchase cannabidiol (CBD) products as long as the products contain 0.30% or less THC.
Delta-THC products, including Delta-8 and Delta-10, are available in retail locations and smoke shops across Texas. The legality of Delta-THC products remains contentious. The state of Texas would like to ban them and make them illegal. However, the Texas hemp industry and manufacturers of Delta-THC products are fighting to keep it legal.
Texas lawmakers have no problem with cannabidiol (CBD) because it does not cause impairment. But Delta-THC products create physiological and psychoactive effects almost identical to marijuana.
Anyone over eighteen (18) years can purchase Delta-THC products. They are sold everywhere that tobacco products are available, such as gas stations, specialty tobacco shops, and online for home delivery.
Most Delta-8 products contain more cannabinoids than Delta-10—people who use Delta-8 THC state that it is similar to taking an Indica strain of cannabis. Delta-10, by comparison, is lighter and less sedative. All Delta-THC products are less potent than marijuana, however, and the effects wear off more quickly than conventional cannabis.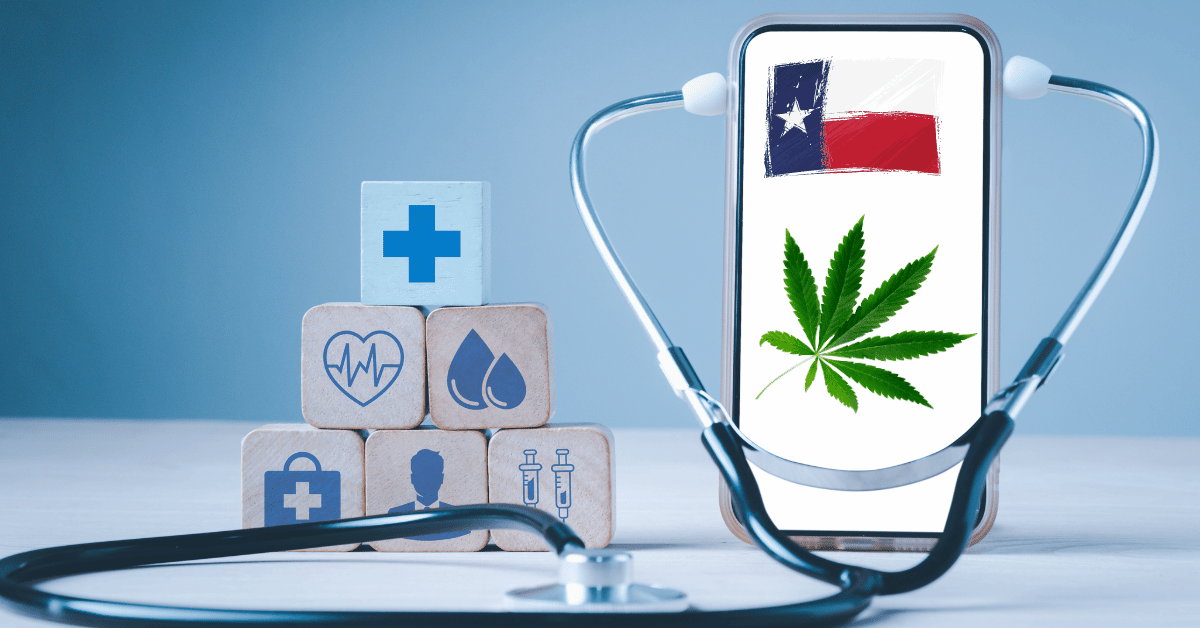 Can Texans Buy Medical Marijuana at Oklahoma Dispensaries?
Did you know Oklahoma has more medical cannabis dispensaries per capita than California? In year one of the medical cannabis programs, more than 2,000 licenses were issued for cultivators, processors, and dispensary business owners. As of March 2023, there are 12,000 registered cannabis-related businesses in the Boomer Sooner state.
Just a quick drive north and over the border, and it is a different world for Texans. There are so many dispensaries in virtually every city. Oklahoma dispensaries carry edibles, vape cartridges, raw cannabis buds (or flower), and concentrates. Understandably, many people wonder if they can bring cannabis back when traveling to Oklahoma.
The answer is no. Crossing from Oklahoma to Texas with cannabis is a Class B or C misdemeanor and criminal offense. Penalties for marijuana possession in the state of Texas are very punitive.
Possession of two (2) ounces or less of marijuana is a misdemeanor with a sentence of up to 180 days in jail and a fine of $2,000.
Possession of more than two (2) ounces to four (4) ounces of cannabis is punishable by Texas laws, with a sentence of one year of imprisonment and a fine of $4,000 or less.
The mandatory minimum sentence for possessing a small amount of cannabis is 1-2 years probation and a $1,000 fine for a first offense. Over four ounces of cannabis is considered a minor felony offense, according to the Texas Controlled Substances Act of 1973.
Drug paraphernalia can also result in a misdemeanor punishable with jail time and a fine in Texas. Possession of drug paraphernalia is considered a Class C misdemeanor with a $500 fine. However, a conviction for drug paraphernalia can also result in criminal penalties.
Texas Residents Can Get an Oklahoma Medical Cannabis Card
Oklahoma allows non-residents to get temporary medical cannabis cards. If you plan on vacationing or visiting Oklahoma, you can complete a telemedicine appointment and get approved. Assuming you have one of the qualifying health conditions accepted by Oklahoma.
The temporary medical cannabis card in Oklahoma lasts for thirty (30) days. However, tourists are advised not to transport cannabis from Oklahoma to another state and break state and federal laws.
Some Oklahoma groups and lawmakers recently attempted to legalize recreational marijuana or adult use. That would have allowed anyone over twenty-one (21) years to purchase cannabis without a doctor consultation or medical card. The vote did not pass on March 8, 2023, and it was rejected by 63% of voters.
Marijuana possession by anyone in Oklahoma without a medical card is illegal. And the consequences and penalties for marijuana possession in Oklahoma are just as severe as in Texas. Law enforcement on major highways that link Texas to Oklahoma has increased diligence.
Texas Telemedicine Appointments with DocMJ
Start today by visiting our resources for Texas patients, where you can learn more about Texas marijuana laws. See if you can join the Compassionate Use Registry of Texas (CURT) and try doctor-supervised cannabis for your symptoms.
Aaron Bloom serves as the CEO, overseeing the mission and growth of DocMJ. Aaron's passion for improving patient's lives comes from his background in health care. For more than 20 years Aaron owned, operated, and represented traditional health care organizations. This experience created a passion for finding improved ways to relieve suffering. His goal as CEO is to work hard every day to bring relief to all patients who seek better health and wellness through the medicinal benefits of medical cannabis and evidence based alternative medicines.